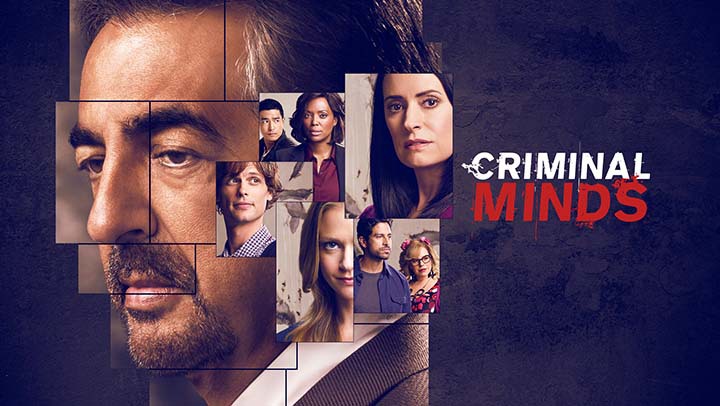 Note - I like procedurals. I like the format and the characters and the fact that I can binge them one after another while simultaneously getting other things done. However, I understand why they are not popular with some, especially the criticism that the episodes start running together after a while. It's true. Procedurals can become repetitive, which is why the episodes that stand out make such an impression on me. Of the hundreds of crime procedural case-of-the-week episodes I've watched, one of my favorites came in the middle of Criminal Minds' first season. I'd seen random episodes of the show before, but it is Riding the Lightning that made Criminal Minds must-watch TV for me and started my summer-long binge. Although Throw Back Thursday is generally reserved for shows that have ended, this episode aired in 2006 – well older than many shows currently eligible.



Grade: A
Best Quotes
:
1. Sarah Jean: "I am standing here because of choices I made. Don't let my son be Jacob's last victim. Let me go. Let us both go."
2. Gideon: "Jacob's gone. He's no longer any threat to Riley. Tell me where he is. We can stop this madness." Sarah Jean: "There is no greater gift in life than that of being a parent, but so many of us abuse and squander that gift." Gideon: "You can change that right now." Sarah Jean: "I made my decision 15 years ago. This has never been about Jacob. It's always been about Riley." Gideon: "That's why I can't let you do this." Sarah Jean: "This isn't about you or me." Gideon: "I know it isn't. That's why I'm not going to let Riley lose the greatest gift he never knew he had." Sarah Jean: "But that is my gift to him and I'll not let you destroy that." Sarah Jean: "My son is dead, Agent Gideon…. Why can you not accept the truth?" Gideon: "I can. This isn't it." Sarah Jean: "What wouldn't you do for your son to give him a life you could never hope to dream of? I am at peace in the knowledge that my son is free to be whatever he chooses to be." Gideon: "If he knew who you were, do you think he would choose to allow you to walk in there?" Sarah Jean: "If he knew who his parents, can you imagine the damage my legacy would leave him?" Gideon: "Can you imagine what he would feel, knowing his mother spent 15 years on death row innocent of all charges, just so he could be free of her?" Sarah Jean: "Not me, Jacob. It isn't just my life you have in your hands. It's Riley's life too. You have the chance to save my son's life." Gideon: "I choose to save yours." Sarah Jean: "My life ended the day I met Jacob."
3. Sarah Jean: "I used to tell Riley that no matter where we were that we had the moon to be looking down on the both of us." Warden: "We should head back. Sarah, if there's something you know that can save you…" Sarah Jean: "Thank you, Warden. This has been wonderful. Your kindness to me, I thank you."
4. Garcia: "You guys do realize that visiting death row is not part of my job description."
Episode Awards
:
Best Scene – Gideon tries to convince Sarah Jean to stop her own execution
Best Big Moment – Gideon hugs Sarah Jean goodbye before telling Derek to stand down
Best Little Moment – the Warden has tears in his eyes as Sarah Jean dies
Best Acting: Jeannetta Arnette as Sarah Jean
Best Moment: Hotch shows Jacob a picture of teenaged Riley right before he dies and says, "You lose."
Screencaps by
Fanforum
,
YouTube
,
Side Reel
,
Shared
,
Fanpop
,
Unsub Mary
, and
Cinemorgue
.