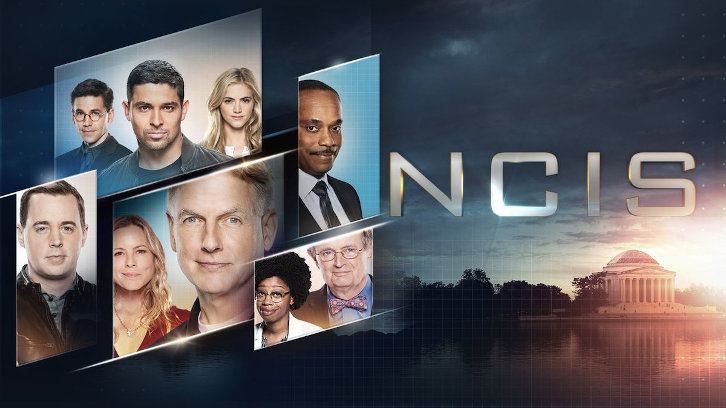 15.21 - "One Step Forward"
Directed by James Whitmore, Jr.
Written by Gina Lucita Monreal
Reviewed by KathM

I'm going to try reviewing instead of recapping this week.

Decent episode. I like the mix of humor (Abby and The Cooler), drama (the soldier looking for justice for her mom) and social conscience (Sara Carter and her son are homeless, as it's hard for her to keep a job since she was injured overseas with a Traumatic Brain Injury).

I have trouble believing that NCIS would take this case on, given the sheer volume of cases this might send flooding in. But Gibbs has his gut, and Sloane kinda has one, too, and they're three generations in the woman's family who served (her grandmother, mom, and herself), and they want to honor that. Leon isn't sure about the whole thing but gets on the Gibbs boat quickly. I like that even though he and Gibbs don't always agree, they respect one another as professionals. I think the cell phone video, and the surrounding publicity, also played a key role.
The media is ever present, which has been missing from NCIS episodes in the past for the most part. This is most likely because they don't normally work on non-NCIS cases, but still. It's interesting to see how the media spins the story they're creating around the woman and her search for justice, and from seeing both sides of the story and how someone can put it together to look any way they want. Very timely.
I thought the main storyline, like I've thought about several of them this season, was okay. It was obvious to me that Mae Carter wasn't guilty of stealing anything or going back on pills, but I did have a lot of ideas before I came back to the delivery supervisor. I thought that maybe creepy Flynn home burglar guy was stealing the prescriptions out of mailboxes and that Mae saw him, or that he was working with the dealer at the flop house and Mae found out when she followed him. Normally NCIS doesn't tread heavily on their victims, but this could have been one of the handfuls of times they did.
This is Abby's second to last episode, but I wasn't thinking about that at all. Since we don't know for certain why Abby is leaving (and no I don't think she's dead). I think about who she'll take to the The Cooler (I would have loved go see her ask Gibbs, because it's so very much out of his comfort zone). It was fun to see the gifts Abby got from everyone, McGee's being my favorite. If her character moves someplace cold, you can bet they'll be getting some use.
The lollipop this week was green (Sloane gave one to Sara's son, Theo).
I thought they'd get through the episode without putting Abby in danger, but boy was I wrong! Just before that I thought she and Reeves might kiss, but instead someone gets shot and possibly killed. I mean Abby, give the guy your purse!
I don't think Abby is dead, primarily because there would be a huge outcry if she did. What about Reeves? Not sure. They showed a lot of the charity work he's been doing, and Sloane said he was "coming into his own". This can often become a death knell, but this time I hope it isn't. He's been a character largely on the periphery, but I think he could become better if he were given better storylines. He and Torres a sort of boyish competition going too, like when they were running off that astonishingly limber flop house dealer, Wesley.
Stay tuned next week to find out the real deal.