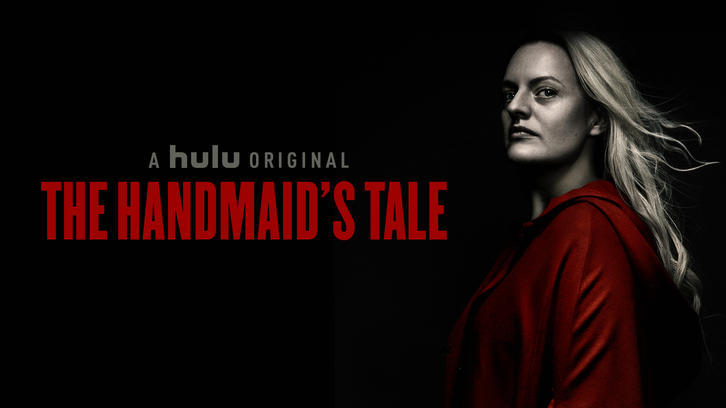 The Handmaid's Tale
"After" was directed by Kari Skogland with the teleplay by Lynn Reneee Maxcy. The episode clearly deals with the "after"math of last week's explosive conclusion. Once again, I was struck by the parallels to previous episodes that come up in this one… The final song was a terrific cover of "Venus."
We see the Handmaids wearing something other than white and red and see yet another highly stylized ceremony with Aunt Lydia (Ann Dowd) at the center. We learn that more Handmaids were killed than Commanders, but it was still a hefty body count on both sides.
There's a truly horrific drive through a suburb. Nick (Max Minghella) finds himself in a tough position. June (Elisabeth Moss) has a visitor who wants her to trust him. Everyone seems to want to touch June's baby-belly! Serena (Yvonne Strahovski) sends Rita (Amanda Brugel) and Eden (Sydney Sweeney) on an errand. June starts something. Serena takes matters into her own hands, and asks June to do something surprising.
The action actually takes place on three locations in this episode. In the colonies, Janine (Madeline Brewer) and Emily (Alexis Bledel) are assigned a new detail. In Canada, news of the bombing reaches Luke (O-T Fagbenle) and Moira (Samira Wiley). Moira does some gruesome research. The flashback shows Moira making a surprising decision, and meeting her fiancé.
And that's all that I'll say… for now! Look for more great performances by Moss, Dowd, Bledel, and Strahovski. Yet another terrific episode which drops on
Hulu on Wednesday, May 30!
Here are a very few dialogue teases:
You're bigger.
It's weird to be alone.
I'll need a pen.
I wish I could give you a world without violence, without pain.
We never got that far.
We do not have the luxury of fairytales.
God saves his most difficult test for the truly faithful.
She's not ok. She's alive.