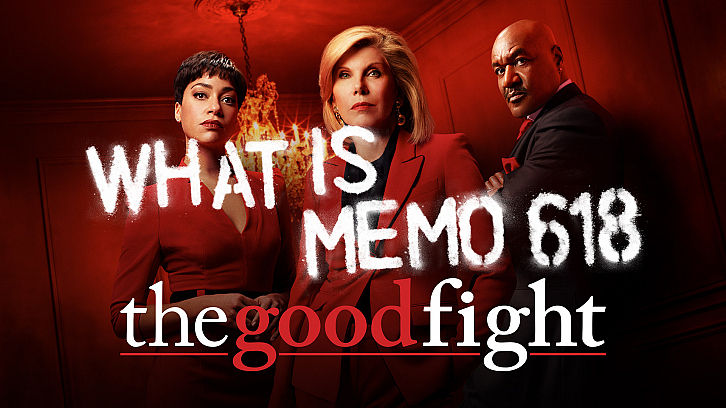 In this week's episode, Liz and Maia spend a lot of time in depositions on a he said/she said case, Adrain recovers from the shooting as Jay and the Chicago PD investigate the incident, and Diane receives surprising information from her accountant.


Interestingly, for the first time I can remember, we open with a
previously...
segment to recap the last episode and the main plot points of our characters. We see Adrian in the hospital, but even if the surgery may have worked, he's not going to be entirely out of the woods yet. Jay, Liz and Marissa try to aid and get information from the Chicago PD about their investigation, but they seem to have differing opinions over who the suspect may be. Information comes to light that links back to someone we have been introduced to over the course of the show, and it could be somewhat of a surprise.
Anthony Rapp also returns this week as Diane's accountant, and he has some incredibly interesting news that could set Diane on a new path in life and cause her to re-evaluate both her professional and personal lives.
Liz and Maia team up in this episode, which is definitely an interesting partnership on paper, on a case involving a photographer and associate producer who have two different interpretations about an encounter they had. Maybe that wouldn't be enough for a case, but with the photographer losing his job and being blacklisted as a result of her account being posted online, there could be something there to prosecute. The case may involve more people than they originally thought, and calls into question work relationships within the firm and the idea of feminism and how it can be presented.
Elsewhere, Lucca's work at Reddick, Boseman & Lockhart and her deepened personal connection to Colin hasn't gone unnoticed, and she may have a few offers of her own to consider.
The Good Fight airs Sundays on CBS All Access. Do you think Diane's interests and wants have changed since the pilot? Are you happy that Adrian appears to have pulled through? Let me know in the comments.