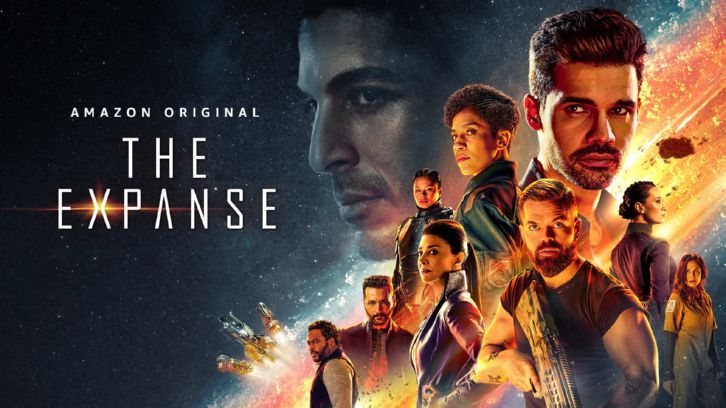 How especially cruel it is that Syfy gave us one of the best episodes in The Expanse soon after the announcement of its cancellation. 'Immolation' - the thrilling conclusion of the events of the second book - reinforced to viewers that The Expanse is, hands down, one of the best shows on television, a potential wasted if it does not get picked up.

From Bobbie's heart-pounding chase to Amos' cold-blooded fulfilment of Prax's revenge to the reconciliation of Naomi and Holden, 'Immolation' was equal parts poignant, suspenseful, and overall, simply breathtaking.

The MVP of this episode and arguably, the first half of the season, would have to be Amos, who has grown in stripes from a cold-blooded brute to a guardian of Prax, and as much in an emotional way than a physical way, surprising given his character.


Actor Wes Chatham has done a wonderful job portraying the duality of Amos - emotionally distant, but yet somehow caring at the same time. We get the sense Amos sees himself in what Prax could become if the botanist lost all hope, and to see him reassure Prax over the past few episodes to not lose that hope has become the emotional backbone of this first half of season three.
Amos' protection of Prax reached its emotional peak in 'Immolation' when Prax is finally reunited with Mei and is faced with the opportunity of ending Dr Strickland's life. Amos coming out of nowhere to stop Prax and to reassure him "you're not that guy" was such a deeply affecting and poignant moment. Amos claiming he
is
that guy though before killing Strickland in cold blood was predictable, but yet was so brilliantly staged and acted that I couldn't help but squeal out in gleeful approval.
Countering that more emotional part of the episode was Bobbie's cat-and-mouse chase with the protemolcule monster, formerly known as Katoa. Bobbie's power suit never ceases to amaze and in 'Immolation' we see her standing amidst a barrage of bullets before quickly dispersing of the enemy. This is followed by her superhuman feats of agility, leaping and running at great lengths and speed, as she led the monster far away from Holden and crew.
If this show miraculously gets picked up by another network, I hope we see more of Bobbie in the next couple of seasons, as her character had been wasted in books 3 and 4. The Martian adds a certain badassery to
The Expanse
, and there is a lot of potential of her building strong relationships with the crew of the Rocinante, dynamics not explored until book 6.
Aside from Bobby's storyline, there was also plenty of action on the Agatha King too. Both Naomi and Alex board the Martian ship to stop the nukes from hitting Mars. This was a storyline that diverted somewhat from the books, which saw Holden board the Martian ship to retrieve the codes. The captain would eventually give Nguyen the death he so deserves, shooting him in the throat, before escaping. But with Amos already doing the honours on Dr Strickland in 'Immolation,' this book-to-screen death would have been repetitive, and so the corrupt Martian commander met his demise along with the destruction of the Agatha King.
Also on the Martian ship was Cotyar, whose sacrifice though was noble, and he will be missed, did not quite have that oomph of an emotional impact. Cotyar was a fun character, but he wasn't explored enough to care as much. This was also another slight diversion from the books, which saw Larson, the Martian who Cotyar met in 'Immolation,' as the one who destroys the ship to let Holden escape. Cotyar having a bigger role to lead up to this moment on
The Expanse
upped the emotional stakes and concluded a satisfying arc for Avarasala's former advisor.
Another comeuppance was that of Erringwright. In 'Immolation,' the Earther proved to us why he is the most deliciously despised antagonist of this series. Not defending himself when confronted with the evidence, but proudly standing up for his actions, and refusing to go down without the final word showed a man completely committed to his ideals, despite the loss of lives, and that is a man as corrupt as can be.
Errinwright's exclamation that he fought to save Earth, while the Secretary-General fought to save himself, does not condone his actions, but it does ring true. Sorrento-Gillis thanking Anna for shifting the blame away from him further reinforced Erringwright's words, and it'll be interesting to see where Anna's storyline goes from here.
The last of the antagonist to meet his demise was Mao, who we see bowing before Avarasala in a very neat montage. This was along with sequences that included Holden and Naomi in a naked embrace, as well as, Prax' reunion with Mei to Fred firing his nukes, and lastly, Alex helping his fellow martian, Bobbie, get treated for her wounds. These were all moments that did not need words to resonate emotionally, and it was brilliantly put together to stamp a conclusion on the many conflicts this season.
To cap it all off was the beautiful visual of the protomolecule structure rising out of Venus, as Amos watched on. His "what the f*** is that!" was great at expressing the wonderment of this view, but also hilarious too to watch him swear in front of the children. No f****s given with Amos, just the way viewers like him.
Overall, episode 6, 'Immolation' was an emotional thrill ride filled with breathtaking visuals, suspenseful action, and some beautiful character moments. It is a darn shame
The Expanse
is being cancelled, as the show seems to be really finding its stride as it heads into the events of the third book,
Abaddon's Gate
.
10/10
What did you guys think? Leave your thoughts in the comments below!