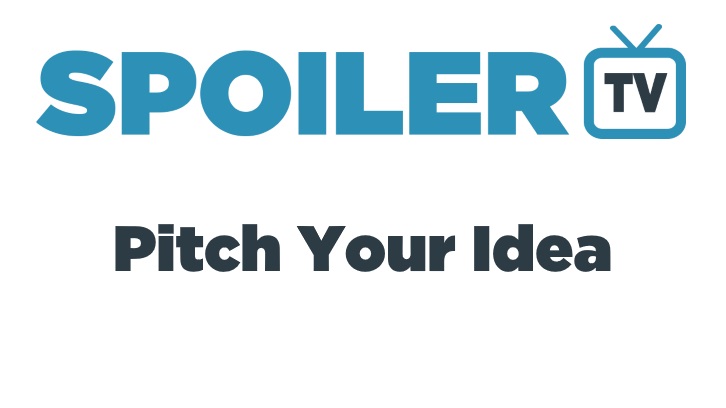 Following SpoilerTV's announcement of the ordering of Against Time Itself and sitcom, There's a Wig for That, the fictional network has ordered three more dramas - Memoir, The Reluctant Messiah, and Thoughtless. Also ordered are sitcoms: Cheers!, Married with a Witch, El Primo, and Destination Not .

Congratulations to the winners!

*Read to the end to vote for the last spot in the drama category*.


Drama
Sitcoms
SPOILERTV has also ordered three pilots, Chair of the Gods, Butterfly Effect, and Deadly Sins. We are looking to you, the fans, to help fill in one more spot for the drama category.
.
---
SpoilerTV has ordered drama, Against Time Itself, and sitcom, There's a Wig for That, both from Milo_BOK to series.
In Against Time Itself, veteran time-traveller Samantha Marshall must tackle her toughest challenge yet – can she solve her own murder? Finding herself in Berlin shortly before the collapse of the wall on what should be a routine mission, Sam accidentally stumbles across her dead body. Can she keep the fact that she unintentionally broke the laws of time travel secret from her superiors, and with the help of a few trusted allies, unearth the conspiracy that led to her death before she becomes its next victim?
There's a Wig for That is a workplace mockumentary-style comedy that follows the passionate but underfunded costume department of a popular time travel show. Each week they must get new era-authentic clothing and wigs for the actors involved on the show. Given that the series is a low-budget show on a low-budget network – they face an incredibly hard task of making everything as real as possible, a task made even harder by clashes with the series' abusive and results-driven showrunner, as well as obsessive fans with a key eye for historical detail. And that's without taking into consideration the threat of a corporate merger looming over them that could render their show cancelled.
Congratulations to Milo_BOK for winning both the drama AND sitcom categories of this third edition of Pitch Your Idea!

More dramas and sitcoms to be ordered by SpoilerTV in the next week, with a poll to help round out the winners and schedule. Please stay tuned!
---
Welcome everyone to the third edition of Pitch Your Idea!
PYI imagines SpoilerTV as a network and the SpoilerTV community as potential showrunners. Over the past two editions, we have a schedule consisting of 10 dramas and 3 sitcoms.
Before we begin with this year, it is with great sadness that we announce the cancellation of
Frozen
by iZombie Fan, one of the Pitch Your Idea first-year winners. The prolific showrunner is still the Berlanti of the SpoilerTV network with three shows still on our schedule.
See SpoilerTV Schedule Here
Now, on to this year!
For the 2018 season, we hope to add
5 more dramas and 5 more sitcoms
to the SpoilerTV slate.
Repeat pitches from last year are encouraged, especially those who received pilot orders.
For your pitch, comment below the tentative title and a SHORT synopsis of 1-4 sentences. You can only pitch ONE drama and ONE comedy.
The deadline is May 25, 2018 at 11:59pm EST.
So, without further ado. Pitch away!