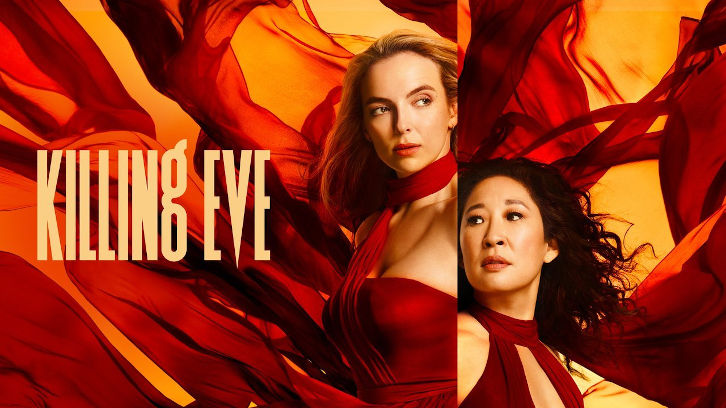 ****SPOILER WARNING – Please note the series review below may contain spoilers from the latest episode of Killing Eve.

Each previous episode of Killing Eve has raced along at an almost break-neck pace, building in intensity and purpose. The show's latest episode, "Sorry Baby" (1x04) takes a slower, more deliberate and somber tone, and gives us Sandra Oh's (Eve) best performance of the series. While the pace has slowed the intensity has been magnified.


Later at home with her husband, Eve is surprised when her stolen suitcase is returned. In it, she finds new, expensive clothing but is really rattled when she finds the "Sorry, Baby!" note from Villanelle. Sandra Oh perfectly captures Eve's panic, she lashes out at Niko (Owen McDonnell) when he tries to help her. He thinks it's because of him but in reality, Eve's suddenly terrified for him. Villanelle's brazen move only hardens Eve's resolve to catch her. Eve may be shaken, but she is more determined than ever. From the flash drive given to Eve by the Chinese attaché in Berlin, the team learns that there is a mole in the ranks of British Intelligence. The mole turns out to be none other than Eve's former boss, "dickwad" himself, Frank. Using Kenny's (Sean Delaney) computer skills, they discover Frank hiding in his mother's quiet English village. Eve and Elena go to bring him back because to Eve, Frank is the key to tracking Villanelle and the people who are paying her.
Unfortunately for Frank, Eve isn't the only one hunting him.
What will happen next? Share your theories and thoughts on this episode in the comments below.