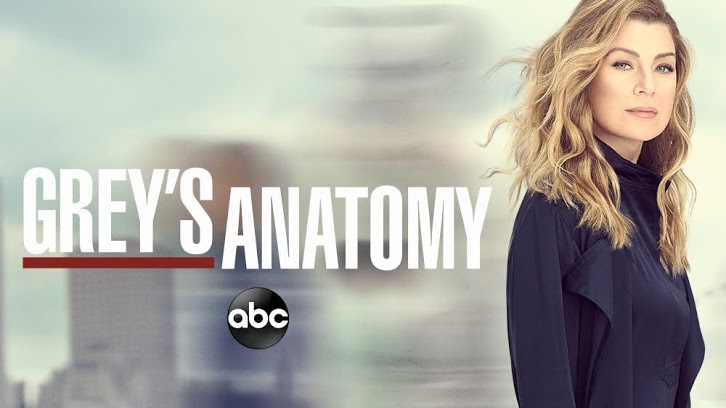 This Grey's episode brought a rollercoaster of emotions. The April focused episode was another strong episode of the season.

Let's begin with the main storyline if the episode. Matthew Taylor is rushed into the ER after a car accident. Quickly, Owen finds out that April was also in the car but hasn't yet been found. Owen rushes to the scene and finds a nearly lifeless April. The doctors fight to warm her body and keep her circulation going. I have to admit; these scenes were very hard to watch since April has always been one of my favourite characters. The doctors continue to work hard to bring back April whilst trying to keep Jackson in the dark. But that doesn't last long. After finishing his surgery Jackson overhears a conversation and rushes to the OR in which April is in. As soon as he sees her he breaks down. Jesse Williams deserves a huge round of applause for his performance in this episode. We rarely see Jackson express emotions like this and Jesse did an amazing job in showing just how much Jackson still loves and cares about April. Maggie fights to hard to restart Aprils heart and in the end, she manages to; April is alive but there is a fear of her having brain damage.
The surgeons gather in Aprils room and patiently wait for her to wake up. These seen showed just how close the team at Grey Sloan is and I loved it; we rarely see all the doctors together in one scene. During this scene Arizona reveals that Matthew and April have fallen in love again. I personally thought that Matthew and April getting back together was a little bit random but after Arizona's explanation of it, it definitely made much more sense. During this whole episode my biggest fear was that Grey's would kill off April but luckily April wakes up and all is well again. So, what will be April's exit storyline?

The second main storyline in the episode was Herman's return. Personally, I've always loved Herman and was very excited for her return and it did not disappoint. Herman returned to see Amelia and Arizona years after Amelia removed her tumour and caused her to go blind. Frequent headaches began to worry her and so she came in for a consult. Luckily the headaches are not anything very serious. Meanwhile all of this Arizona tries to figure why Herman never kept in touch with her and is very satisfied with the answer. Herman gives Arizona an offer; open the Robbins Herman Centre for Women's health. Arizona asks whether it can be in New York and Herman doesn't see why not. So, Arizona is moving to New York.

Other Notes

Betty is back and has admitted to getting high again. I still don't entirely know where this storyline is going.

I loved seeing Jackson walk into the chapel after praying for April.

I missed Herman and her one-liners, they've always made me laugh.

I am very excited for the Jolex wedding.

After seeing Maggie take charge this episode I want to see more of that, we never really get to see her take full control of a situation.

Overall and excellent episode. Let me know what you thought in the comment below!