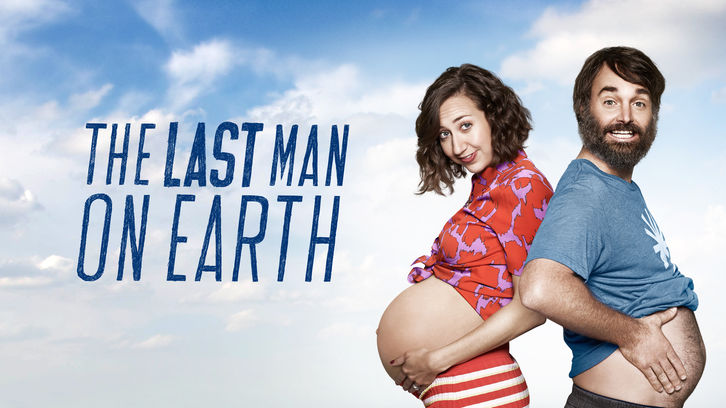 Now that Erica has agreed to carry Todd's baby, it is time to get down to business in The Last Man on Earth. In Special Delivery, the non-couple worked on making a baby while Carol found out the gang might be having new company. Let's recap.

It's hard to make a baby through artificial insemination in the modern world. It doesn't always work. But imagine trying to make a baby without having sex in a world where there are no more doctors to perform the insemination procedure. That's where Erica and Todd are at, discussing how to do the whole baby-making thing. Todd treats it as a business transaction, pretty much saying he will be providing the seed for Erica to implement. While the whole thing is a little difficult to get one's head around, it does provide for some good comedic scenes. For instance, Tandy and Carol prepare a "masturbatorium" for Todd, a place where he can get his part of the job done before delivering the fruit of his labor to Erica. Of course, Tandy makes the whole thing awkward, in true Tandy fashion, but it remains nonetheless fun to see them all walk on eggshells around the matter.
Meanwhile, Melissa is infinitely grateful for what Erica is doing and decides to express it by being Erica's new bestie. But since Melissa doesn't always act very sane, she quickly makes Erica uncomfortable by being overly friendly. She writes a poem for her and just constantly acts weird. Melissa isn't, however, the only person making Erica ill-at-ease. In fact, Todd gets on her nerves quite a bit. During dinner, after the "business transaction" has been completed, she drinks a glass of wine which upsets him, but Todd doesn't realize that if she is drinking wine it is because she is tired of him. When Erica catches Todd snooping around in her room, trying to figure out if she is pregnant yet or not, Erica gets very upset. Later on, when she announces that she isn't pregnant, Todd gets mad at her and accuses her of not doing the right things and not wanting this badly enough. This ends up with Erica wanting space from Todd, and is followed by Melissa apologizing for being weird.
After a can of chili exploded on her, Carol decided to go out to pick some fruits. During her errand, she notices something strange that she decides to bring back to the group, telling them she believes they have company. Guess what? The thing she found was feces that she believes to be human and the others dismiss her by saying it's probably Jasper's. However, viewers know that the group is indeed having company, since a short scene showed us a car driving closer to the gang's location. Carol sets up chimes everywhere in the house to act as an alarm system and, when she hears them going off at night, she asks Tandy to take a look around. He doesn't see anything, but when he gets up the following day, half of this face is completely shaved. That's right folks, that means Mike (
Jason Sudeikis
) is back! (Which we knew because it was
announced prior to the episode
, which I wished it had not because it ruined the surprise).
There were good stuff in this episode, like the conflict between Erica and Todd or the upcoming Mike return (and horrifying things, like Tandy's dog robot). All in all,
Special Delivery
was a decent episode of
The Last Man on Earth
and the show is definitely going to benefit from Mike's comeback, even if it only lasts a few episodes.
What did you think?