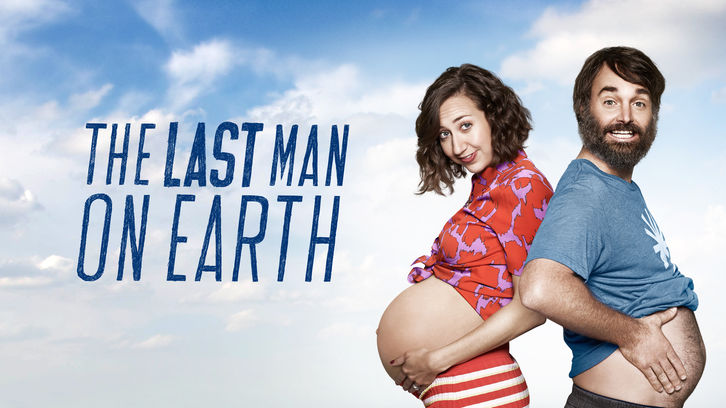 This week's episode of The Last Man on Earth took a closer look at Mike and Tandy's relationship while keeping an eye on the evolution of Todd and Erica's coparenting situation. Let's review.

After finding a "blob" with his thermal screening equipment, Mike lets the group know about his discovery. His interest for it has him planning a trip to go investigate what that massive heat signature is, and that does not please his brother Tandy. In fact, he is so upset that Mike wants to leave him again that he asks him to stay. In this episode, The Last Man on Earth toyed with the very obvious reason why Mike wants to continue his search for more life: he is lonely. Tandy has it all: friends, wife, babies. Everyone in the gang is married and making babies. There is nothing for Mike there besides the companionship of his brother, and unfortunately, that's not enough. Understandably, he wants more, and he wants what his brother has. The feelings of loneliness and jealousy that he has to deal with are obvious to the viewers, but not so much to Tandy, who just jumps to the conclusion that if his brother wants to go it's because he must hate Tandy and think he is not good enough to spend time with. It is odd that Tandy would think such a thing when it's evident that Mike is having a good time singing karaoke of goofing around in a giant plastic bubble with his brother.
How is Tandy not realizing, when he is showing off his babies to Mike, that this might be causing him pain? But if Tandy's obliviousness to his brother's feelings might have been a bit too much, The Blob did bring us some great moments between Forte and Sudeikis's characters, especially in the scene where, in a attempt at stopping his brother from leaving in the middle of the night, Tandy lies in front of the wheels of his truck. Them yelling at each other, including the glorious line from Mike "I can't wait to teach your babies how to smoke," is a great example of what the show can do when it truly goes all in with the comic relief. In the midst of the tension arising between the brothers, it still manages to provide a scene full of silliness and heartache.
While Tandy and Mike are going through there own issues, Todd and Erica are still trying to be on the same page regarding their upcoming baby. They argue over which color to paint the nursery, and it takes a flimsy subplot with Melissa and Gail to bring them together and to show them that they can be coparent. Indeed, when Melissa and Gail lie about doing their chores, Todd guilt them into telling the truth by crying about how wrong it is to deny food to a pregnant lady. It does the trick and pushes Melissa and Gail to take their chore seriously, and mostly shows Erica that she can trust Todd to be a good coparent to their child. All in all, it's an okay subplot that didn't offer marvelous scenes but at least built up on the ongoing narrative arc around Todd and Erica.
With Carol's blessing, Tandy decides to go along with his brother to find out what the blob is all about. It will be interesting to see these two interact on their quest and even more intriguing to see what they find. Hopefully, the plots in house will manage to be compelling as well (and it might be since Todd found a body buried in a wall). And maybe someone is finally going to manage to get Jasper back in the house? Who knows. It's funny the argument was made that it's dangerous for Mike to go on a road trip alone, but it's fine to let Jasper live by himself in the Mexican wild...
What did you think of
The Blob
?