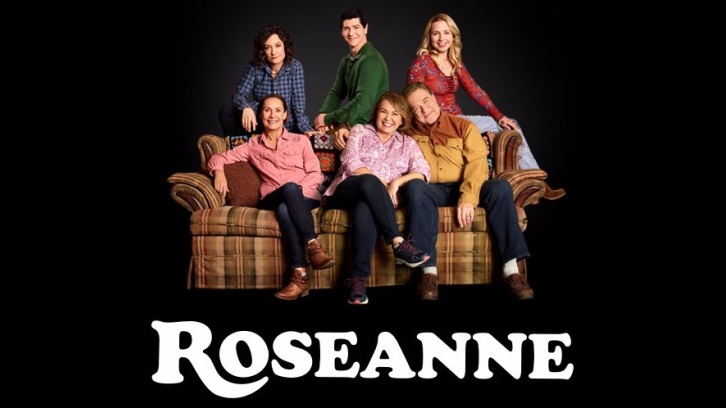 Episode 10.05 - Darlene v David:
On ABC Network
- Tuesday, April 17, 2018 at 8:00 pm Eastern / 7:00 pm Central

The official synopsis of this episode is:
David unexpectedly shows up for Harris' birthday after being absent for years, forcing Darlene to re-examine their relationship and the rest of the family. Meanwhile, Roseanne and Jackie's mother, Bev, temporarily moves into the Conner home after an incident at the nursing home prevents her from returning.

This episode made me go back and re-watch the original episodes of Roseanne. And I have to say, I wasn't disappointed. The relationships from all those years ago are still strong today.

So I should mention up front, even though I write for SpoilerTV, I'm not a huge fan of giving away spoilers for episodes that haven't aired yet. So, that being said, here is my preview and what I can't say in words, hopefully the pictures tell you all you need to know.

My preview of Darlene v David...

This episode, like the last week's episode about Becky, brings home the genius of what makes this show so brilliant. There is a lot I can't say. But I will say this, to be able to go from comedy and laughs to heartbreak and tears in a single episode without it coming across as fake or overdone, that is what makes Roseanne! And I'm so glad it's back on TV.


We've all wondered where is David. This episode answers that question, and let me just say, at the end of this episode, I still love David, and so does Roseanne.
David has plans to come to his daughter's birthday. There are funny moments like the end with the cakes, which I love. And then there are sad moments like at the end of the episode with David and Darlene and David and Roseanne.
This is definitely a must-see episode if you loved David as much as I did. It's shocking sometimes. But, I think that when you see last week's episode and this episode, you will understand how we ended up here.
"...lets us scan our own groceries. Now we can shop without the hassles of anybody helping us at all...Beep..."

Roseanne and Jackie's mom Beverly is back. And there are some funny one-liners also.
There are some great one-liners that just make you laugh, and there are some nostalgia one-liners that go ah, I remember that. And then there are some great intense moments too.
I enjoyed this episode a lot, I hope you do too.
I hope these pictures tell you a lot more than I can say.
Let me know what you think of this episode. And don't forget to watch. I know I'll be watching tomorrow.