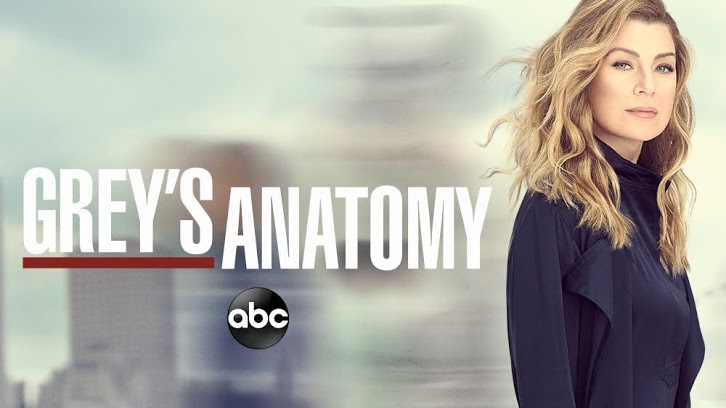 Grey's continues to battle relevant and difficult topics.

In the episode and agent of ICE came into the hospital looking for Sam. Now, Sam is a dreamer under the DACA programme. She and her family came to the US from El Salvador when Same was one. She has a valid DACA status, but she can be deported if she breaks the law, which she makes sure to never ever, ever do. Still, she wants to run. She tells Meredith and Andrew that a similar thing happened to her friend; ICE showed up just wanting to take a look at her papers and then two days later she was in Mexico.
Bailey takes the agent to her office to try to stall him whilst Sam figures out a plan. She notices that he takes some pills for his stomach at that his pulse is racing from the jugular popping out of his neck. After her recent hear attack Bailey seems to be on high alert for any signs of heart problems. At first Agent Fields thinks that Bailey is just messing with him to stall him but eventually he gives in and lets Bailey run some tests. It comes out to be a good thing because as Maggie finds, the agent's heart had lots of blockages meaning they need to operate.

So, meanwhile Meredith is looking for anything to try to help Sam. First idea: Marriage. The idea is immediately regretted by Meredith who watches an extremely awkward proposal. Next… Idea two is to ask Alex about an underground drug ring to help Sam. But Alex can't help and so she turns to Jo who wants Sam to fake her death and take on another identity. But the idea doesn't go down well with Sam; she's worked too hard to become a doctor to just fake her death.
Whilst in surgery, Agent Fields tells Bailey that they have a video of Sam running a red light which we later find out was after a 36-hour shift. But they don't care about that and Sam will be deported. Meredith comes up with a genius plan for Sam to leave the US voluntarily by going to Zurich to work with Cristina. With no other options Sam does so. Her finally scene in the episode was an emotional good bye with DeLuca. I liked this storyline. I definitely found it interesting and I enjoyed the little comedy aspect that came with it. However, I'm still not convinced by Sam and DeLuca. Also, I don't know if it's just me but was the whole raining thing in the already dramatic send off a bit cliché and too much?

Moving onto Kimmie, how a few weeks back stole our hearts with her love for musicals and singing. Kimmie decided that she would not stick around and wait for the miracle surgery. She wants to see Broadway before she dies but Alex asks her to wait just a little longer in hopes that Amelia talks to another doctor doing a similar project will go well. And they do until she learns they are affiliated with the Harper Avery Foundation. She hangs up and then refuses to talk to Jackson when he tries to smooth things over. She tells him that she signed a binding legal agreement stating that she cannot talk about what the agreement is. So, Kimmie leaves and tells Jo to tell Alex that she says goodbye with a smile on her face. Alex is obviously heart broken when she leaves but Jo tells him that she wants to have kids with him and that she would like to take his last name when they get married. How cute; I've always loved Jo and Alex together.

So, moving back to the agreement. The episode ends with a dramatic scene in which Catherine tells Richard that Jackson "just ruined us all," after he released Froy from the agreement. I'm interested to see where this storyline goes. It is going to be interesting to see how this affects the hospital.

Other notes

I loved seeing Arizona find a solution to her project. It also brought some very cute scenes between Arizona and Carina.
I'm very, very interested to see what is going to happen with Owen looking to adopt a child. I've never been a fan of Owen's character, but I think this could be a good storyline.

I'd love to see more of the DeLuca siblings, I really like their dynamic.

Watching Richard cry over the dead body of his sponsor was heart breaking and I am hoping that he will be ok without her.

Overall, a good episode. Let me know what you thought of the episode in the comment below!