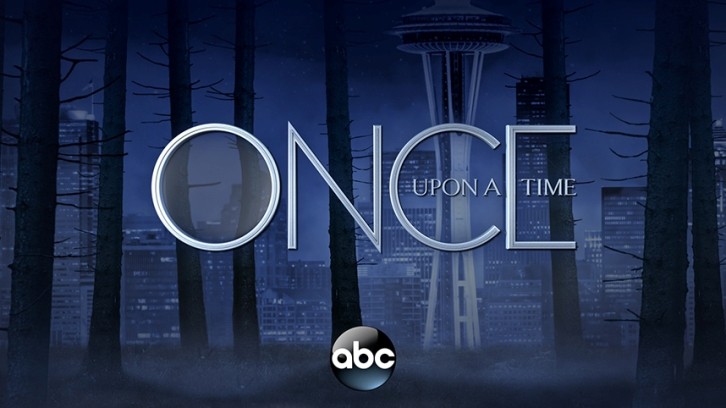 Once Upon a Time 718


The Guardian finally gives a Weaver/ Rumple storyline for Robert Carlyle to work with. In the episode 'Beauty' we knew for him to be with Belle Rumple must find the Guardian. We learned, Anastasia was the Guardian but Rumples ease at letting her go made you believe there could be someone else though questions still needed answering. In flashbacks this week more pieces of the puzzle are revealed including how Rumple once again became Rumpelstiltskin. While in Hyperion Heights you really wonder if Weaver/Rumple has learned anything at all as he uses the same old Rumple dirty tricks to get his way even alienating his one true friend.

Enchanted Forest
Rumple is still grieving Belle as he goes to a place to mourn the dead he encounters Dr Facilier from this we believe this is their first interaction. Facilier thinks he can simply kill the dark one with voodoo and claim the dagger. Of course, the Dark One is Immortal and not easy to kill. He almost chokes Facilier and his hand starts to turn green/ gold again. Facilier says he can speak to the dead and tells him Belle fears he will give into the darkness before he can find a way to join her in the afterlife.


As he has fully turned into Rumpelstiltskin he looks on at Robin and Alice, Hook knows what he did, and they shake hands old grievances forgotten. You can tell his mind is once again slipping into his true form.
Hyperion Heights
In Hyperion Heights, it picks up after the events of last week as Weaver and Rogers go to interview Nick who is held in an interview room, but they discover him dead with no forced entry. Weaver/Rumple orders the station to be locked down as he picks up a piece of straw, rushing to his lockup he discovers the dark one's dagger missing. As he leaves the station to investigate Rogers notices he looks scared.
Tilly is sat at the troll drawing a sketch a place we always seem to find her in H town, so no surprise that Margot goes and asks her to spend the day with her. Alice is reluctant at first as she keeps hearing a buzzing, but this soon disappears. Spending the day together Alice and Robin learn more about each other you can clearly see the romance blossoming and events mirror those of the flashbacks in the Enchanted Forest. I loved the Bracelet scene both in the library and later at the bar. The date is cut short when poor Tilly runs when the buzzing starts again. Later that night she apologies to Margot saying she didn't want her to see the not good days. I adore this Tilly/Alice and Margot/Robin pairing and the true love's kiss that will break the curse may come from these two.
Jacinda tries to talk to Henry about what happened when he was captured with Nick, but he is reluctant to talk about it. Going to Roger's in the hopes to speak to Nick he learns he of Nick's death but they both head to Nicks apartment. Henry finds the blood test results and Roger's finds Drew snooping around. We saw earlier Rogers has Drew and Samdi on CCTV opposite the police station near Nicks time of death, so he demands answers. Drew tells him he was looking for something to protect himself from Samdi thinking Nick had something that's why Samdi killed him, telling Rogers, he wouldn't believe the truth if he told him. Drew says to study the ME report into Nicks death. The reports stated Nick died from a stab in the heart from the inside, this has both Henry and Rogers confused.
Henry takes the test results to Jacinda after telling her he validated them at the hospital neither knows what it means. How can he be Lucy's father?
After his confrontation with Roni, who is angry because the magic was to save Henry, you realize how little Rumple has changed, always out for his own gains no matter who he has hurt .. Yes, he clearly is ashamed of himself as he stated at the Troll to Tilly, but Roni has had enough especially when she learns his dagger wasn't in any danger at all.
The curse that started the Once's journey was Rumple manipulating Regina for his own gains. Through the series and even while with Belle, he always has given in to his dark instincts and cowardice ways. Belle saw the man behind the beast but alone he once again returns to that form. His brief reprise is seeing that Alice shouldn't be burdened by the dagger but as it called to her I fear this may be the inevitable outcome and perhaps the only cure so that she can be truly reunited with her Papa.
This is what Once Upon a time is all about, dark ones and magic prophecies with a dose of true love thrown in. I really enjoyed this episode and found myself eager to see where it all leads for the first time this season.
What did you think of this episode?
Can Rumple be saved and will Alice be the key?