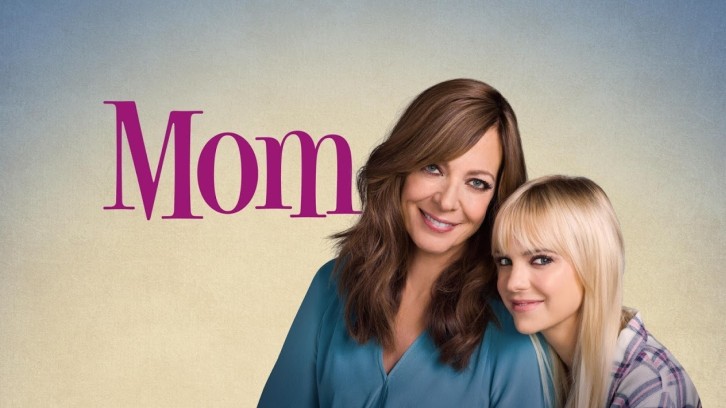 Everyone struggles, even the strongest ones. This week on Mom, we learn that Marjorie is no exception.

While shopping at the store, Christy comes upon Marjorie losing it at the deli guy for skipping her in line. She wants her "thinly sliced, low-sodium ham or [she's] coming over that counter!"

Christy tells the rest of the girls about it at a meeting, and they have a hard time believing Marjorie could have such a meltdown. Later at the bistro, Christy tells Marjorie she saw what happened and asks if she's okay. Marjorie insists that she's fine and makes her drop it.


Then Bonnie drops a bomb on Christy - Patrick's already dating. Back at the apartment, Adam accidentally reveals that not only is Patrick dating again, he's going with his new girlfriend to Costa Rica for a week of surfing, which was something they had planned to do together. Christy's freaked out, and although she would usually call Marjorie at a time like this, she decides not to after seeing her meltdown earlier.

The next Saturday, the girls all get together for a foot massage Wendy found a Groupon for. (Would you believe Jill has no idea what a Groupon is? Because she doesn't.) When Christy mentions that she's going on a date with the guy from the Footlocker who gave her his number, Marjorie advises her against it because she'd just be using him to get back at Patrick. When Christy says she's going anyway, Marjorie gets angry and walks out, saying that Christy never takes her advice. Christy follows her and says that if she can't talk to Marjorie without her getting mad then she's getting a new sponsor. Marjorie says go ahead.

With Christy and Marjorie now cold-shouldering each other, Bonnie, Wendy, and Jill help Christy pick out a new sponsor. Christy settles on Nora, after seeing her scold Bonnie for leaving her spilled coffee on the floor. Bonnie ACTUALLY listens to her, so Christy knows she must be something special! At the bistro, Nora agrees to be Christy's new sponsor, as long as Bonnie, Wendy, and Jill stop spying on them through the window!

With Christy and Marjorie not talking and Marjorie not coming to as many meetings, Bonnie goes over to check on her. "I thought about bringing you something to eat, but I'm already way out of my comfort zone just checking on you," says Bonnie. After some pestering, Bonnie finally gets some info out of Marjorie. She still hasn't found a new sponsor a year after her old one fell off the wagon. That, along with caring for her husband after his stroke and sponsoring "half of Napa" is putting her under a lot of pressure.

At a meeting later, Marjorie gets up to share and reveals to the group how much she's been struggling. She also explains her deli-counter meltdown. As she's gotten older, she's realized people have stopped taking her seriously or just ignore her altogether. Desperate to be more than just a silly old woman, she lost it when the deli guy ignored her.


At the bistro, Christy and Marjorie make up (with Bonnie, Jill, and Wendy spying on them from outside the window!). Christy's decided to stick with Nora as her sponsor and Marjorie's finally found another sponsor in knit-a-holic Katherine. She's even excited about Katherine knitting her a butterfly sweater!

Random Thoughts:
-Gus is back! I love Gus!

-I loved Marjorie's cat growling at Bonnie!

-Best quote goes to Marjorie about her younger years. "I robbed a bank. I took a bath with Jimmy Hendrix. I've lived!"

What do you think of Christy changing sponsors? Were you surprised to hear that Patrick's dating again? Let me know below!