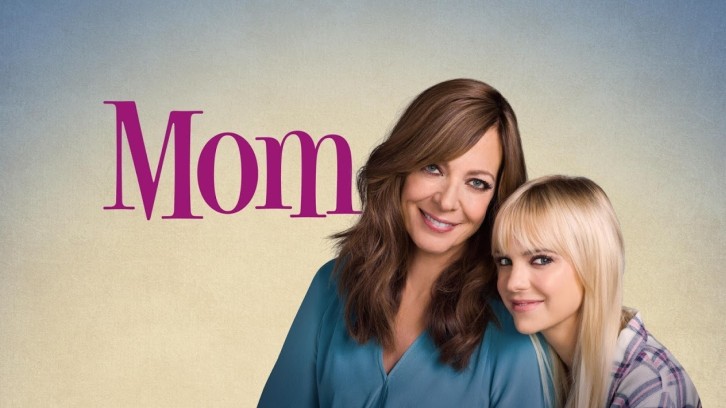 Mom picks up with some highs and lows for each character. Jill's made it 30 days! Christy, though, is worried that her upcoming Skype session with Patrick might be a break-up session. And Bonnie's unsure how to deal with Adam's grief after the passing of his dog Sampson. (Empathy's really not her strong suit, people!)


That night, Adam cleans ups, showers, and shaves. Bonnie thinks he's turning over a new leaf, but then he flips on the TV and sees a commercial about a man and his dog. And we're back at the starting line...

Bonnie heads home, deciding she's had "all the sadness [she] can take for a lifetime." Unfortunately, home's not much better. Patrick wants Christy to move in with him in Santa Cruz. Christy's unwilling to leave her life in Napa. So, the "move in with me" call turned into the "break-up" call.

At the bistro the next day, Bonnie complains about Adam to the rest of the girls. As they try to console Christy about her break-up with Patrick, Jill decides she needs a shopping trip to San Francisco to feel better.

Bonnie decides to take a new approach with Adam and bring in a third party - a puppy! Adam says he's not ready for a new dog though, and, after many pleas, Bonnie realizes she's gotten herself stuck with a puppy.

In San Francisco, Jill tries to cheer Christy up with shopping. Christy really isn't feeling any better though. So Jill, who's recently taken an online course on listening, offers to listen. This gets cut short though when Jill spots her ex-husband's (super-skinny) new wife shopping with her baby. While Jill runs to hide (apparently there was a dark six week period where she stalked her and she doesn't wanna raise any suspicion!), she sends Christy over to gather some information. Jill's hoping to find out that new wife is totally depressed and is misery shopping. That's anything but the case though - apparently, new wife and ex-husband couldn't be happier!

On the way home, Jill cries her eyes out. Desperate to take her mind off her ex, she demands Christy start talking about her break-up. And even though Christy doesn't want to at first, it actually helps. Jill helps her realize that if she were truly in love with Patrick, she wouldn't have a second thought about moving to Santa Cruz.

Back at the house, Bonnie tries to pawn the dog off on Marjorie. Although Marjorie claims she's solidly a cat lady, she does offer Bonnie some of her famous advice. Even though Adam is usually the rock in the relationship, "emotional support has to be a two-way street." Bonnie's got to give up her title as the self-proclaimed "river" and step up to be the rock for the time being.


Later, Adam arrives. He's here to cave. They both apologize to each other and Bonnie says she can be rock in the relationship if he needs her to be. And he finally comes around to the yet-to-be-named puppy (who Bonnie has totally fallen in love with and may or may not be dressing up in a rain-coat to go on walks!). He decides to call him Gus. Bonnie's got a few other suggestions though...

Random Thoughts:
-Best lines go to Jill after Wendy said she could never be a veterinarian because of having to see animals die - "And yet you became an ER nurse?!?" (I totally get this! Give me sick people over sick animals any day!) and when she tries to get Christy to spy on her husband's new wife. "You do this for me and I'll take you to that...Old Navy."

-I hope we see more of Gus!

What did you think about Christy and Patrick breaking up? How do you think Jill seeing her ex's new wife will affect her sobriety? Let me know below!