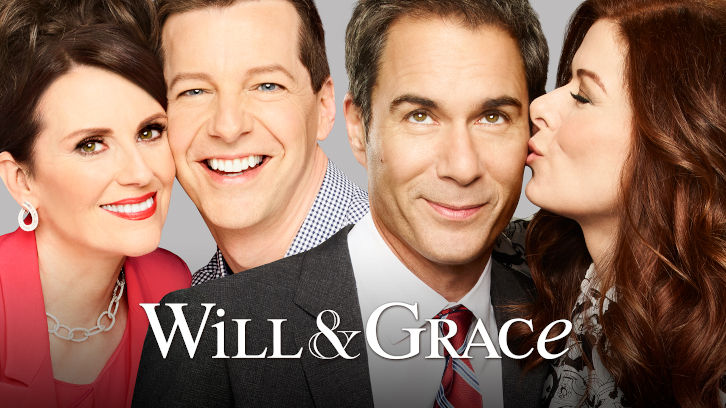 Combining the funny with the serious, combining the contemporary with realistic harshness of the world is what Will & Grace does best. "The Beefcake & The cake beef" was a hilarious and heartbreaking outing, one of this season's finest.


As proven many times Grace Adler is at her funniest when she is under stress or under someone or doing things she doesn't really want to do. Grace became this great and loveable character cause of all the things she has done for her friends. Sticking up for Karen in this despicable situation was a true Grace moment and served for so many laughs. Surely this story wouldn't be as funny without the great performances of Vanessa Bayer as the Cake Chef & our own Megan Mullaly.
Grace final scene at the bakery with the very handome nazi was a great send off to a hilarious episode.
The return of Toni was another highlight of this episode. His talk with Karen over the phone & him changing Graces mind were great scenes and as said back in September I really hope to see more of him.
This Will & Jack story did majorly surprise me. I didn't anticipate the direction it would take and that they would push Michael so fast out of the show. I've said it many times this season and I will repeat myself and say Sean Hayes is freaking killing it this season. He carries this show week after week and makes this a pleasure to watch. I was a bit annoyed that Will ate up the sh!t Michael fed him as he really should trust Jake after all these years. Jack's prognosis turning right still was a heartbreaking momemt cause Eric is such a tremendous actor whose face speaks more than 1,000 000 words. You just could see how his hope for a nice future with anyone just blew up into a million little pieces.
Their promis to jump over a bridge if they end up single and old was really beautiful.
Also a highlight of this episode the opening with Grace and Jack bashing Michael, Will and the Visa Vi. We need more Grace & Jake stories.
What are your thoughts on Will & Grace 14th outing of the season? The show goes on a break cause of NBC playing with fire against ABC's Station 19 before it returns with two more episodes Thursdays at 9pm Central on NBC.