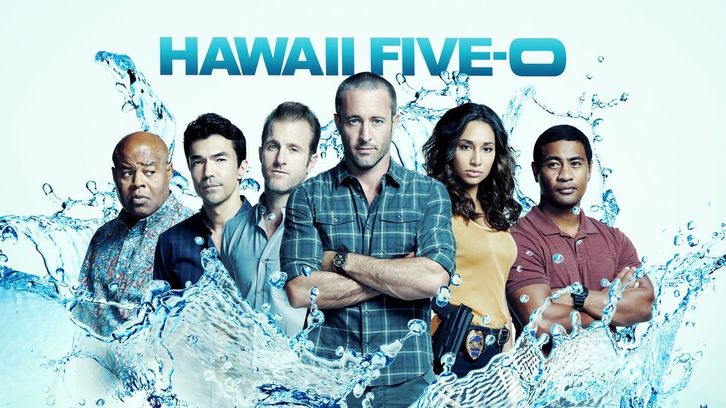 Hawaii 5-0 returns from a short hiatus with an episode directed by its series star, Alex O'Loughlin. While "E Ho'oko Kuleana" answers important questions and raises some new issues, its disjointed nature has the show lurching from one plot line to the next.

Perhaps the best example of this is in the episode's open. After Chin was miraculously saved from a drug cartel in about five minutes, I've taken these strange opens as part of Hawaii 5-0's charm. Sure, important scenes like Chin's rescue or Danny's reunion with an old friend he saved from an abusive ex would make more sense at the end of the episode, but that's just not 5-0's way. Instead, the writers and O'Loughlin use Danny's story to frame a series of poignant flashbacks about a significant relationship in his life.


It turns out that Danny's shooter was not tied into the larger story about Adam's investigation into the mob or connected to any of the team's old enemies. Instead, it goes back to his days as a rookie with the Newark, New Jersey Police Department.
When he first responds to a domestic disturbance involving an abused young woman and her husband, he immediately understands her fear and panic. Instead of trying to arrest the scumbag right there, Danny offers her a way out with his business card. Although not every scene is included, it's easy to infer that she took Danny up on his offer by the warm way they greet each other in the present day. The two have good rapport and their short story of reconnection and closure has some lovely moments.
Still, it's a little strange that when Danny was making a list of anyone who might have a grudge against him, he never thought of this guy. This was a guy that he hated enough to pick a fight with and set up to be arrested, and he couldn't even remember his face? Now we know why that guy was so offended when he broke into the quarantine unit.
Danny may be healed from the gunshot, but this surprise reunion brings up old wounds. A confrontation in a parking lot set two very different men on very different paths. After remembering painful times, Danny reminisces about the New Jersey moment that changed his own life – meeting Rachel when she ran into his car. He ends the episode sharing a moment with Rachel and Charlie, content in the choices he made.
There's only a slight thematic connection between Danny's storyline and Junior and Tani's adventures on the beat as rookie cops. Both prove that a cop showing a simple moment of compassion and empathy can change someone's life, but Junior and Tani's time on the force mines the scenario for all its comedic value as well.
When Tani crashes Junior's morning meeting with Steve, Junior can't resist getting her back. He has one more requisite for graduating from the academy – spend a day as a rookie cop. He also can't think of anyone he would rather spend it with than Tani. While their more experienced teammates deal with old flames and new betrayals, Tani and Junior try to solve small relationship issues and keep the streets safe from nefarious graffiti artists.
It's in these small scenes that the visuals really pop. When Alex O'Loughlin isn't busy hanging out with Jimmy Buffet, he's making some great choices. Early on in the episode, Junior and Tani take opposite sides in a spat between boyfriend and girlfriend. As the two use this argument as a proxy for their own relationship, they occupy opposite sides of the frame, separated by bold lines in the background. Another great moment is them sharing about their families as they supervise one of those nefarious graffiti artists cleaning up an eye-catching mural.
Their story takes a dramatic turn when Tani spies a young boy walking down the street by himself. A hunch leads to the kid's dad finally getting the help he needs and Tani and Junior learning an important lesson about taking time off from hunting down terrorists and kingpins to take a look around their own neighborhood. Then, the episode delivers the biggest laugh of the night by showing Junior getting maced in the face by an old woman he was trying to help across the street.
While Danny's storyline has the pathos and the rookies' has the comedy, Steve and Adam's plot just ends up dour. I was sick with the Hideki storyline about five episodes ago, and I'm pretty much checked out at this point. The problem is Jessie. While the show wants us to constantly question her loyalty, there's nothing about her that makes her journey inherently compelling. Adam's story through the series has worked so well because he is a fully-fleshed out character with strong relationships with the rest of the team. We wanted him to be better. Jessie, on the other hand, is more a plot device than a person.
When Adam is pulled over by HPD, they find Hideki's body in his trunk. Lou and Steve immediately suspect Jessie, and Adam can't really think of anyone else who could betray him. When the team tracks down Jessie's contact/lover, they find him dead as well.
Two deaths are enough to make anyone run, Jessie explains to Lou and Steve when they finally catch up with her. Although Steve remains skeptical, he does take Jessie's tip to heart. Hideki was killed in a trailer at a construction site – a trailer that is now missing. While Agent MacNeal (who has villain written all over him) grills Adam in interrogation, the team is working frantically to find the trailer and clear his name.
Security cameras quickly confirm that Jessie is telling the truth about the trailer and reveal its new location. After a brief gunfight, Steve secures the trailer and it's enough to win Adam's freedom. As Adam contemplates the city skyline, Steve drops a bombshell. They found foreign DNA on Hideki's body, and it turns out to be Adam's half-sister. Who knows if she is the mastermind behind all the crimes on the island, or another person for the team to recruit. We'll have to wait to next week to find out.
What did you think of tonight's episode? Let me know in the comments!