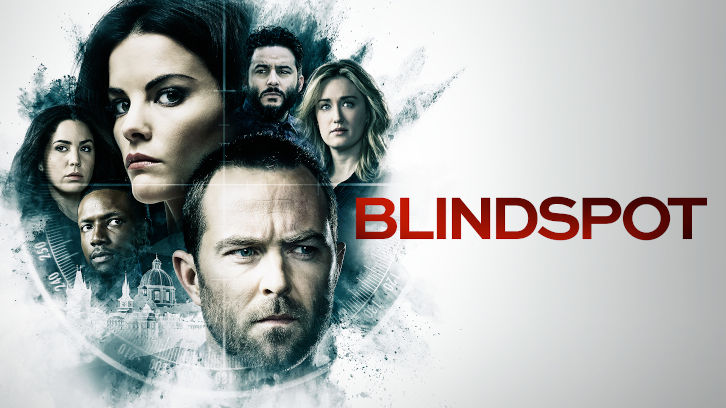 This week's Blindspot was back to its usual MO, but once again there was the return of yet another familiar face. "Deductions" mostly focused on the tattoo, as the differences between the CIA and the FBI were further put into light, putting Tasha in a difficult position.

I have to give it to them; the continuity in this show is pretty amazing. In this episode, Cade comes back to ask for the task force's help. It took me a while to recognize him in the beginning of the episode, so when Jane mentioned said his name, I had that lightbulb moment. I guess my memory isn't as good as I would like it to be. Most times when "Blindspot" does the flashbacks, I think they are unnecessary. There is no point reminding us what happened last week or earlier in the episode, but this time, I was grateful for the reminder. A couple of years ago, the team had made a deal with him that he would go free if he helped them take down Sandstorm. While the FBI honored that deal, the CIA did not. They captured him and brought him to a black site while he was out shopping for diapers. Now, a year later, he just wants his family back, his life back. So, after escaping the transport, he comes knocking on Jane and Weller's door.


"Raise your hand if you've ever been held and tortured in a CIA black site. There are two thoughts that keep you through: freedom and revenge." -Jane
It's clear that Jane would be on Cade's side, his advocate; they have a history, and at one point she was just like him. She got the chance at a new life, and she wants Cade to have that same chance. Unlike the others, she can further understand him because she was once in his shoes, and without that team she would still be him. She manages to get Cade to trust them. Then, she shows him mercy when his son visits, putting her jacket on his handcuffed hands. This act only further demonstrated how much Jane believed he deserves his happy ending. There are hardly any happy ending in this show, and when Tasha lies about the deal, Cade knew he was going back, but not without a fight.
I wish they would have delved deeper into the connection between Jane and Cade, on the fact that she got what he didn't. The fact that Jane was the one that had to shoot him when he threatened Tasha made Cade's end even more poignant. Was she showing him mercy in the end? Death over torture.
In this episode, we could see Zapata struggle to come to terms with her employers methods. They kept her in the dark and now she has to keep her friends in the dark too. They're harsh, and merciless, and that's not her. Despite what she says to Reade in the end, we know it's not her. I don't believe that truly she believes in Keaton's way.
The plane in which the prisoners were transported was linked to Jane's Valkyrie tattoo. The fleet of planes were manufactured by one of Crawford's subsidiaries, but from the discussion between Keaton and his boss, there is bigger picture behind Valkyrie than only this particular attack. There is no way Roman could have predicted that, or was he only highlighting one of the connections between Crawford and the CIA?
"This isn't right." – Zapata
In the beginning of the episode, the way Zapata asked Keaton about his undercover days makes me think she wants to go. We all know she has feelings for Reade, and we also know he's planning on marrying another woman. Despite what she told Patterson in last week's episode, he still doesn't know how she feels. Will running away on an undercover operation be her way to deal with this? Only time will tell.
In other news, Jane and Weller followed Patterson's advice to tell Avery about her father. Their relationship is slowly developing, and while it's still a little awkward, it's not as bad as it was in the beginning, and I feel like it's evolving organically. The dinner scene was cute, as Weller stopped her from having a glass a wine, as she is under 21. It was light, and domestic, until it turned more serious and dramatic when there is mention of her adopted father, when she storms out. While Avery is reluctant in the beginning, in the end she wants to know what happened. With Avery's help, they are hoping to find the connection between Crawford and Roman. Weller and Avery have something in common, something they ca bond over. Both their fathers disappointed them, both turned out to be people who they didn't really know. It looks like a lot more will be uncovered about him next week, and I hope this storyline kicks it up a notch.
Crawford definitely has the makings of a great villain. Roman, as was I, really believed he had poisoned his drink. He's a wild card, and that's what's so great about him. Roman saw right through Crawford's elaborate plan to get closer to his nemesis. It's hard to say if Roman really cares about Blake, but I would think he doesn't. He is a psychopath. Crawford on the other hand has that weakness, he really does love her. I just come to wonder if Blake was only acting, and that she was in on it with her father. She is the one that planned to go to the card game to meet Junior. It's hard to know with this show, and that's what makes it great.
"But now I know how far you're willing to go to get what you want and you know how far I'm willing to go, for you." -Roman
Overall, I thought the episode was good, but not great. The action and thrills, the twists and the turns were great, but I feel like the character development was too superficial for my liking. What did you guys think?