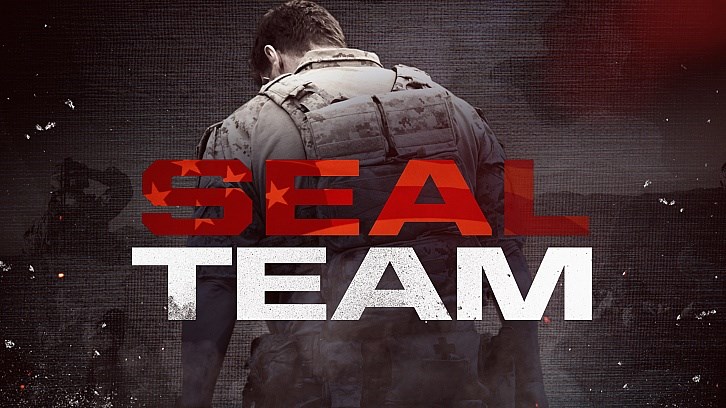 title options: "Warrior Poets"

This week's episode wasn't just about the team and their pre-deployment checklists. It was also about tying up some of the homefront stories. Alana finally made a decision about her marriage, and Spencer had a revelation about his marriage proposal.


On the Homefront:
I liked the framework they used for the episode. At the top of the hour, an entire team was killed, which means that instead of 12 days they have 18 hours before they ship out.
The approach they took gave us a chance to see how the team members prepared for an extended deployment before they found out that they had no time.
Jason and Ray both focused on their families by striking items off their Honey-Do Lists. Sonny works out because he thinks he loses so much muscle while on deployment that he beefs up his workout to add extra weight so he'll break even when they return home.
I don't think it works that way, but this is a personal ritual, not scientific fact. Although I did love his description of his family line as "Warrior Poets".
Spencer's checklist only had one item on it; get out of the marriage proposal he made after his first encounter with his mortality. In the cold light of day, he realizes that it was a mistake. He won't even use the "love" word when talking to Ray.
At least he broke the news to Stella before the team left. Although, when he told her, she had that expression that said she was very hurt but wouldn't show it.
Her project was interrupted by the call summoning her to the debriefing about the loss of SEAL Team Echo. It looks like there's a drinking problem on the horizon for Danny when Davis returns. I wonder if that will happen this season or not.
Alana invited Jason to join her and the kids on the traditional pre-deployment trip to Splash Country. Jason didn't even smile. It gave me the feeling that he'd been too disappointed too frequently to hope that this meant he could come home. I was not as smart. I got my hopes up.
Naima busted Ray about his lies about his shoulder. She found out he never made the appointment he promised her he would make. She even found the pills he was hiding in his sock drawer. This woman is a warrior in her own right, and Ray looked appropriately frightened. He tried to squirm out of the discussion without making a full confession. He failed. She won't tolerate lies. If Ray has a brain in his head, he won't lie to her again.
For practical cinematic reasons, all of Bravo Team ends up at the home of Echo Team's leader to offer support to his wife in her grief. I understood why the sequence was handled this way but I couldn't help but wonder who was with the other Echo Team members' families.
Naima begs Ray to promise her that he will pull himself out of the field if his shoulder acts up.
Alana finally makes a decision about her marriage. Alana tells Jason she realizes that she is the love of his life and how much he wants to be part of their family, but she feels that his other family has too tight a hold on him. She doesn't want to share him with the Navy anymore.
I want to yell what did you think being married to someone in the military would be like, but she married Jason before even he knew who he was going to grow to be.
I was all over the place about this scene. When it started my first thought was 'really, here? now?' But I can understand that a loss this huge would leave women, about to send their husbands into the same war zone, focused more on their own fears than their friend's grief.
From a technical standpoint, I am glad the decision has been made. The scenes between Alana and Jason would, occasionally, feel like the writers were vamping either because the decision couldn't be made until this episode or because TPTB hadn't decided what that decision would be.
Too frequently Alana would find a way out of the conversation without giving Jason a straight answer or it wouldn't 'be the time' for the conversation. Hopefully, this means future scenes with them will move their story forward. I couldn't help but wonder if it's a bad move to send a man into a this additionally stressful deployment dealing with being dumped by the love of his life.
Jason & Alana and Naima & Ray make an interesting comparison. I couldn't help but try to figure out how or if the differences in the relationships indicate why Jason & Alana couldn't work, but Naima and Ray can. For example, the relative stages in their growth when they got married.
Sorry, as I have said before, I'm a huge character person, and this is the kind of story that makes my little brain jump for joy.
On the Front:
Once they arrived in Afghanistan, their first priority was figuring out what happened to Echo Team. Echo Team went after a major player in an organization the US has been trying to take down. They don't even know whether the explosion was a trap, or a panicked bodyguard wearing a suicide vest. (S-Vest)
After they meet with a local warlord, Qasim Zadran, the odds appear that it was a trap. Zadran reveals that the man Echo Team went after wasn't killed in the explosion. But there's no proof, and the real estate developer who led Echo Team into the building died with the team, so they decided to go after the last person he called.
Once they realize this person was the real estate developer's boyfriend, they decide to go to his hideout to pick him up. Unfortunately, we'll have to wait until next week to see how that plays out.
Another strong episode for me, and it looks like the deployment stories are going to be pretty strong ones. It also looks like we're due for a bit of a cast change up. It appears that Lt. Cmdr. Blackburn remained in the states. Dylan Bruno joins the cast as the new Blackburn (at this point I can't find the character's name.)
What did you think?