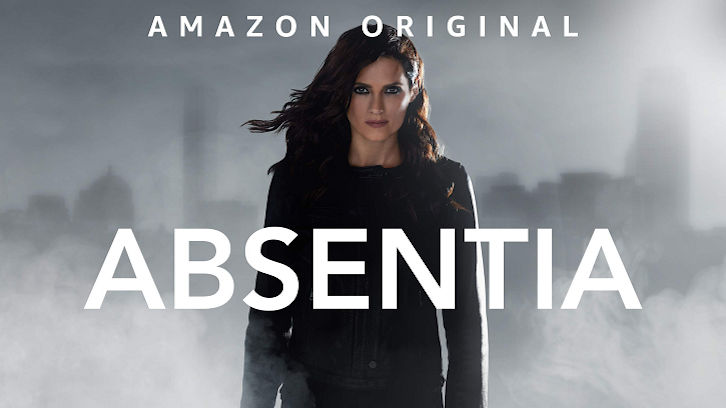 ****SPOILER WARNING – WARNING!!! THERE MAY BE SPOILERS IN THIS REVIEW. IF YOU DO NOT WANT TO BE SPOILED YOU SHOULD STOP READING NOW!


Absentia
, developed for Sony Pictures Television Network's AXN and directed by Oded Ruskin. After an initial run in 2017 on Sony's International Networks, the series premieres in the United States today on Amazon's Prime Video.
Absentia
is a 10-episode, taut, psychological thriller filled with multiple twists and turns that keep you guessing, right up until the very end. The show features an award-worthy, tour-de-force performance from its star and executive producer Stana Katic. Katic has not been on TV screens since her departure from Castle in 2016, and after just the first half-hour of this series, you realize she's been away far too long.
This is the series I've been waiting to see for over a year, and it was well worth the wait. When you sit down to watch, make sure you've got plenty of time, because once you start watching you won't be able to turn away and will want to watch the whole series in one sitting. (Binge-watching a series like this is something I haven't done since the premiere of Stranger Things in July 0f 2016.) The cunningly crafted story and gripping performances grab you from the terrifying opening moments and don't let go!
Absentia
is truly her show, and she challenges herself in so many ways in a physically, mentally, and emotionally demanding role. She commands every scene she is in, even the ones where Emily is trying to evade the authorities. Emily is smart, conflicted, resourceful, and determined, but capable of great ruthlessness when fighting for her innocence and survival, and you're cheering for her the entire time. You feel every nuance of every moment of joy, confusion, anguish and anger Emily feels through one of the most powerful performances we've seen from Katic.Thanks though, to the intricate twists and turns in the story, like Emily you never know who you can trust. Your biggest enemy could turn out to be your greatest ally and at times, also like Emily, you have doubts about her innocence. Just when you think you've figured out the mystery the story takes a sharp and surprising turn.
One hopes there is room for a Season 2 of
Absentia
, although I hope they do address one issue that bothered me following the resolution of the case. Given Emily's actions throughout the series, I doubt an offer she receives is possible, at least not without extensive psychological testing. But I'm willing to overlook that quibble if it means we get to see more of Stana Katic playing Emily Byrne. Welcome back, Stana! We've missed you!
Hit the comments with your thoughts about this first season. Did you enjoy it? Are you hopeful for more seasons? Who was your favorite character? What was your favorite episode?
Please limit the discussion to Stana Katic's work in
Absentia
and the series itself. Thank You.