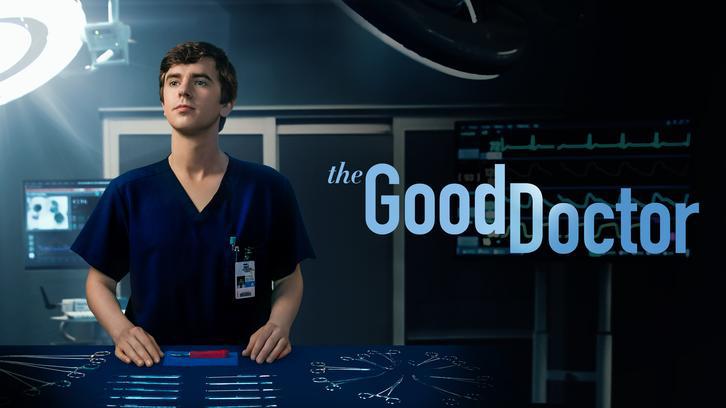 And we are back! The Good Doctor returned from its month-long hiatus with a strong character driven outing. The episode was written by Thomas L. Moran and William Rotko and directed by Bill D'Elia.


After last years midseason finale, The Good Doctor was constantly on my mind. I was asking myself whih road they will take with Shawn. How will they bring him back to the Hospital and how fast? I was pleasantly surprised by the direction the writers took and how they let Shawn process all that happeed to him.
And while I wanted to scream at Aaron for imvading Leas space the way he did, I lmao when Shawn crawled out of the bed drawer. The road trip Lea and Shawn took carried so much weight and development that I barely believe the episode only lasted 40 minutes.
Lea's look and treatment of Shawn are more like a lecture how people should treat people with autism. Lea sees eyond the autism, she sees his pure soul, his kind nature and the brilliance behind the emotional barrier. This week their interaction till the kiss looed like what I imgined Shawn and Steve to interact if the later hadn't died.
The getting drunk and kiss afterwards were really sweet and kudos to both Freddie and Paige Spara for their sincere and believable performances. I really cheered for Shawn to get that kiss, he deserved it, especially when I remember the flahback from one of the previous episodes.
I was a bit shocked when Lea announced she would quit her job and move but it suited her character. Her spontaneous nature and unchaining herself from whatever keeps her grounded. But the real highlight was Shawn's way of handling it. Him putting on headphones and making an impression was just beautiful homage to Lea and the lessons he learned while by her side.
The case of the week was a really powerful onw. The conjoint twins story was heartbreaking. The twins were so sweet so relatable so full of joy and power. The twins interacting with Claire and using their story and how their path formed them as persons to showcase Claire and give us more intel on her felt just right. I was really not the bigget Claire fan when the show premiered but now she is probably my favorite character along Shawn. Her confromting Dr. Coyle this week and pushing him to do the right thing felt a bit naive and forced but a very enjoyable moment.
I loved the introduction of Dr. Kohan. Necar Zadegan's powerful doctor was really fitting the world of these mighty surgeons. Also I missed Neacr on my screen, haven't seen her since
Emily Owens Md
days.
I felt very sad for Jared this week. He really regretted his actions from the last episode and when Andrews called he was so sure he would get his job back, my heart just broke a bit. I just wished they didn't cast Eric Winter to play such a douche. But he is terrific as Dr. Coyle.
The only really bad thing I can say about this epsode is the way they handled the "Baby" storyline. I really hope this in't the last of it. They handled it very Melendez heavy instead of using this opportunity to give Jessica more spotlight. Wonder how they will handle their relationship from this point on.
What are your thoughts on Island: Part 1? Was it worth the wait or did it fell flat with you? Share your thoughts in the comments section below and don't forget to tune into Island: Part 2 the coming Monday, 10pm Central on ABC.