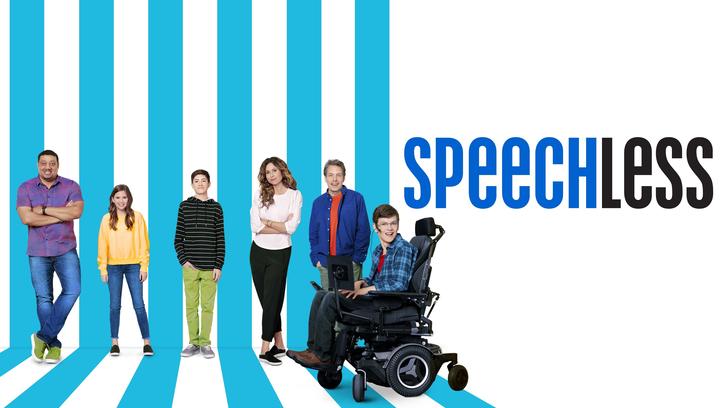 That's the way I like it. Speechless turned things around this week and delivered a truly fabulous episode, filled with weird moments, exceptional laughs and one unexpected but very useful game changer. The twelfth episode of season 2 was written by Seth Kurland & Carrie Rosen, and directed by Rob Cohen.

Let's start this review by admiring the fantastic cold opening that featured Jimmy and Maya singing before going on a road trip. I really love Minnie Driver's singing voice, it was very nasal but very appealing for some unknown reason.


The best part of this episode was Jimmy's story. Tall Jimmy was relaxed, funny and felt comfortable in any situation. John Ross Bowie had a hoot while playing this story and it was obvious on his face. Jimmy being admired just cause a few more inches was an interesting plot points.
The other dads giving Jimmy so much attention and boosting his ego was just so funny. Laughed so hard at it. Them discovering Jimmy was a fraud while he helped Maya and Sarah, was a bit underwhelming. But things took a great turn during Jimmy's speech to the weird dads and their confession to him that his honesty helped them.
Maya finding a friend was another good plot point, especially when that friend is played comedy icon Lennon Parham. Lennon's Sarah was a mom at Lafayette who was fighting against the elevator reconstruction which directly worked against Maya's agenda, cause JJ needs the elevator. Minnie and Lennon had great chemistry and scenes were really hilarious. From drinking together, to dancing and getting trapped in the elevator each scene worked and was simply on point. Maya reasoning a bit after realizing, other mothers love their kids just as much she loves JJ was really sweet and funny. Maya fighting for the other parent's wishes was sweet, I didn't expect the curveball Dr Miller threw at the DiMeos. JJ not graduating is certainly a game changer which resolution I really look forward to.
And while Maya and Jimmy were at 70 years themed fundraiser, the Kids went on a mini adventure with Ray driving the Van. The switch of attitude between the kids with Ray becoming a bad boy and Dylan a responsible chicken was a sweet readjustment. The kids getting more space to work and play with their characters is always enjoyable. And while I enjoyed the focus on Dylan and Ray, I wished they gave JJ something more to do than just laughing around. The thing I praised the show most for, the JJ focus, slightly disappeared in 2018. I really hope that will change next week as he will face the possibility of repeating a year.
Last but not least I found Kenneth so hilarious. Cedric is hilarious whenever he gets more space to shine and this episode was no excuse. His search for Single Ladies was so awkward and still very funny.
What do you think of the cliffhanger? Does it seem reasonable or just a plot point to keep JJ around or both? Sound off in the comment section below and let me know your thoughts on The H-U-S--HUSTLE. Also, don't forget to tune next Wednesday to see Maya couping with the JJ twist, 8:30pm Central.