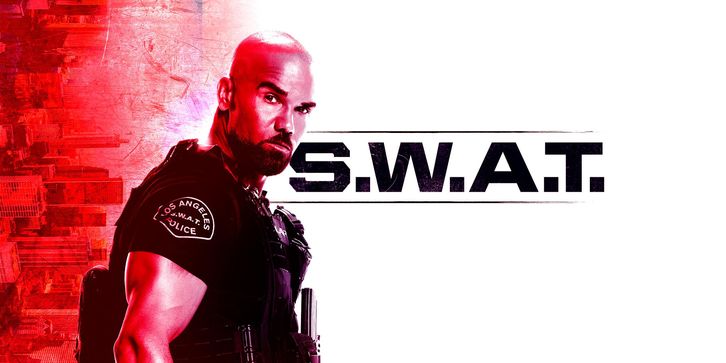 While Hondo and the gang search for the top dog in a fentanyl production ring, Deacon's emotional struggles continue as Annie returns to hospital, and Michael's part in it all leaves me more than a little uneasy.


"Annie, she's more than just one of the wives, she's my friend."
Two weeks have passed since the last episode, Seizure. Deacon's been spending time at home with Annie, but after two weeks, Annie needs space now, and it's up to her mom to kindly give Deacon the news that he's "starting to drive her a little nuts". Deacon returns to work – where Luca is adorable and pulls him into a big hug as he walks through the door.
Deacon:
She wanted to thank you all for the flowers, and the cards, cupcakes, and the police officer strip-o-gram.
Street:
Was he awesome?
Deacon:
Let's just say he was well-oiled and completely inappropriate, but I haven't seen her laugh like that in a long time.
With some words of advice from a nurse, Jessica works to get the best surgeon for Annie – and it's not the on-call one, but vascular specialist, Doctor Chandler.
Jessica and Michael have been working on her proposals. They're moving forward on building an ethics panel that all use of force cases will be reviewed by.
Michael's impressed by what she's drawn up, and he's almost ready to sign off on it, but he's more interested in Jessica than I'm comfortable with. When he tracks her down to the hospital, outside Annie's room, all it takes is for Jess to mention Annie's more than just Deacon's wife, but her friend, and Michael's on the phone, making calls to try and get in touch with Chandler.
Deacon's beating himself up over decisions that were made when he joined SWAT. He feels like Annie sacrificed all her plans for him, and he's never sacrificed anything for her in return.
"You know what this is, right? It's a sign from God that I'm a selfish prick. He's testing me to see if I even deserve her."
Get Luca here, Deacon needs one of his hugs.
But Michael brings a different kind of comfort. He arrives with Doctor Chandler, who's ready to operate.
"How'd you get him?"
Jessica asks.
"The important thing is he's here,"
Michael replies.
I really need this to be a throwaway line – and not some foreboding thing that's going to come back later this season….
"Always keep your cool."

"Yeah! In and out without a single shot fired"
Hicks proclaims as the team arrives back at the precinct with the bags full of fentanyl bricks they successfully recovered from a production site beneath a Korean restaurant.
Katrina and Hondo have done 11 stings over 10 years, she and Hondo have built a close friendship, and he has a bond with her son.
Katrina's thinking about retiring, to spend more time with her son Calvin, so if this is her last sting, they've got to make it count. And it's at this point that all the seasoned TV viewers are anticipating exactly how this child will be pulled into his mother's final sting…
The team heads to K-Town, to arrest Eddie Rhee for the fentanyl. While doing this, Peter Kwon walks over, his piece visible, and he dares Street to "come and take it". Street does. As he wrestles Kwon to the ground, the gun hits the floor and fires, shooting a hole in the ceiling.
With Kwon and Rhee both in cuffs, Hondo verbally chastises Street.
Hondo:
Street! Letting a trash-talking roughneck get in your head makes you the fool, not him.
Deacon:
That bullet could have hit a civilian, or one of your teammates.
Hondo:
Some days you just seem to forget the golden rules of SWAT. What's rule number three?
Street:
Always keep your cool.
While SWAT's hunting down the top dog, at West Palisades Academy, Katrina's son is lured into a car by a Korean woman, who threatens to kill his grandmother. Another parent sees and calls Katrina. At the school, an officer reassures Katrina that her mother's fine, but they don't have Calvin, and while they've issued an amber alert, the car that took him had no plates, so nothing will likely come from it.
"We'll find him," Hondo tells Katrina. Before she can reply, she gets a call from the kidnappers. They want their 50 kilos back in exchange for Calvin.
Luckily for Katrina, SWAT arrives before she's killed over the drugs. After tracking Kwon's mother down to the slave trade she runs on the second floor of a massage business, they save Calvin – but they still haven't found the leader of the production ring.
Hondo keeps digging and comes up with Jae Kim as the top dog. He doesn't have permission to go after Kim, but that won't stop Hondo. He takes Street with him to find Kim, and it's while the man is in a middle of a meeting that they enter the room, Hondo holding up a confronting photo of the dead Rhee and making Kim aware he knows exactly what he's up to.
"You went after a mother and son who are like family to me,"
Hondo warns Kim.
Street steps in to remind Hondo of the golden rule, as Hondo did for Street earlier in the episode.
Hondo will end Kim, if it's the last thing he does. But with Jessica's proposals getting signed off, Hondo best be careful exactly how he goes about future meetings with people like Kim.