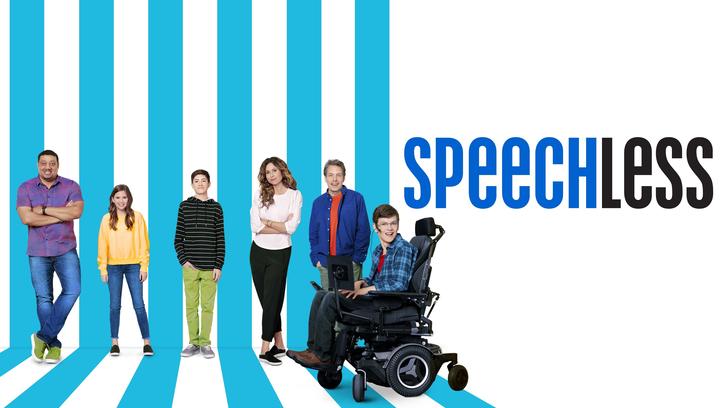 After last episode's cliffhanger I had high expectations from Speechless's 13th episode of season 2. The episode written by Danny Chun & Matt Roller, and directed by Tristam Shapeero was a fun outing but slightly missed the mark of what I wanted it to be.

First off once again I have to praise the cold opening. Maya vs Dr. Miller is always great but them practicing their arguments car by car was hilarious. Minnie Driver and Marin Hinkle are a wicked pairing and they work so together. Enjoying every single scene they share.


The center story this week revolved around Maya's effort to make things happen for JJ. There are some powerful Moms in the ABC comedy rooster but Maya DiMeo is just a bit over all of them. The fight she puts up for JJ is simply captivating and I love her for every move she makes to secure JJ a good future. The writers really delivered with all the funny classes they came up with. Maya really loved all the role playing and making it fun and interesting for JJ. I loved this whole story but here comes the but. It wasn't JJ centric enough, yes it was his story but JJ was too passive in the decision making. I understand them going back and letting JJ being the scared kid but I wished they let JJ be more active in his story. Yes they let JJ make the ultimate decision but it was too passive in that perspective.
Dylan's story was very funny as well. Her slightly self-centered nature with a big ego is great soil for big laughs. Kyla delivers these stories like a pro and she deserves more spotlight. Ray and his farting was a nice gig. I do miss his moments with Taylor.
I was asking for a Kenneth centric story for a long time now and they finally delivered in this episode. Kenneth being slightly jobless and desperate pushed him towards his ex-wife, the evil one (not the one who burned all his things). Kenneth being all squirmy and insecure was hilarious. Cedric once again was hilarious and his chemistry with Tamala Jones' Robin was on point. Kenneth's realization of how much he changed since he is with JJ and the DiMeos was really sweet. Hoping for more of these stories for Kenneth.
What were your impressions of D-I--DIMEO A-C--ACADEMY? Did it impress you or did it leave you underwhelmed? There are only 5 episodes of #Speechless left this season so don't forget to tune in Wednesdays 8:30PM on ABC.