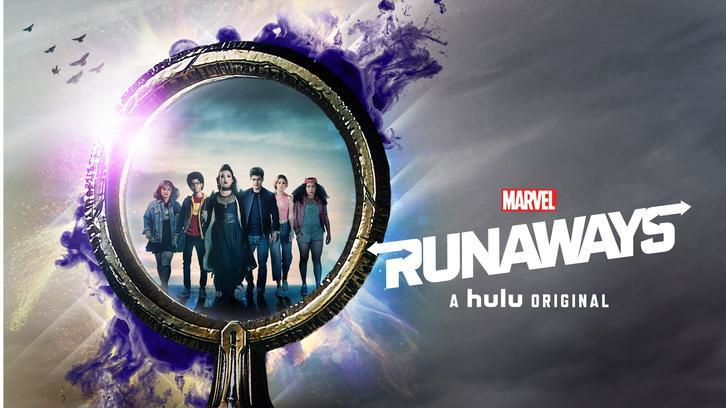 At the end of last week's episode we finally got the confrontation that we've been waiting for. For more on that you can check out Milo's review here.

Pacing has been a massive issue this season, and thankfully the finale doesn't miss a beat at all. The Runaways again take centre stage. The parent's drama is actually relevant to the main plot. We get some more answers to questions that have lingered for a few weeks. There's actual follow up conversations to things that have recently happened, instead of forcing us to draw our own conclusions.


As always you are free to ask questions which I will try to answer, but I won't be answering anything related to specific characters and storylines.
• The episode picks up immediately where last week left off, and hands us a very surprising battle with some interesting revelations.
• The winner of the 'worst parent of all' award is hands down Frank. 'Most redeemed parent' award probably goes to Leslie.
• The aftermath of the battle throws up an interesting dilemma for the Runaways, with some wanting to rescue one of their own whilst others are a bit more hesitant.
• Darius is once again in the episode and has an interesting meeting with one of the Runaways.
• The parents are very much in disagreement over how to handle the situation. This leads some to try and unsuccessfully deal with the situation themselves, and Leslie is finally confronted over her actions.
• The truth about Amy's death is revealed.
• The Runaways have some really nice bonding scenes.
• I very much hope renewal news comes through, because the finale doesn't wrap any storyline up. In fact it ends on a cliffhanger that is ripped directly from volume 1 of the comics word for word.
• The episode is littered with comic book references and some fantastic one liners.
The show has been a little sluggish at times in its first season but 'Hostile' is an absolutely fantastic, faultless, cracking episode. Y
ou can watch the finale this Tuesday on Hulu
and below are some teasers to tide you over.
"Looks like all your kids have a little something extra"
"Been meaning to bring you all up to speed on that"
"I'm not leaving you"
"I see what's happening here. I like it"
"They're runaways. Sometimes they, you know, runaway"
"Do make sure you get your parking validated. First 2 hours are free"
"Then I guess we tight as hell"
"Not you"