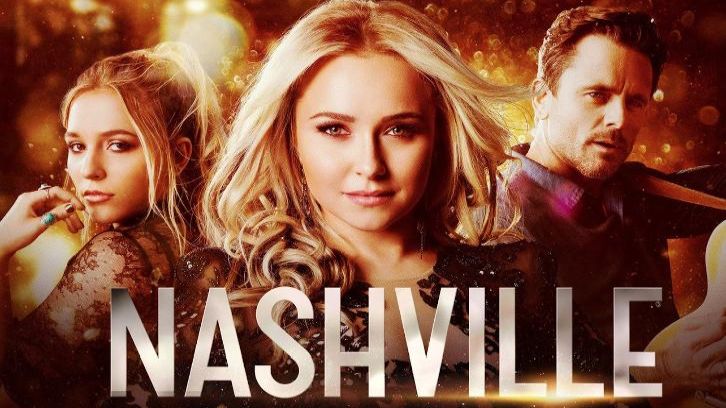 "That's My Story" is a particularly strong episode, especially given that Deacon isn't at the forefront this time around. There's a lot to enjoy and very little to complain about, at least for me. We get to see the continued evolution of Gunnar, Will, and Avery as they explore the ups and downs of what it means to be in a band together. We also see Juliette spending most of her scenes with Darius, but a horrifying secret from her past almost makes me forget about my dislike for him and his "philosophy." We see Daphne acting as a mature teenager, something that's almost unthinkable when it comes to television, but we also have to deal with an irrelevant Scarlett subplot. So if you've been on the fence about continuing through the end, I'd say decide after this episode because it seems like this is the direction the series will be taking for its final season, or at least I hope it is.


Part of what makes this episode great is the continued storyline of Gunnar, Will, and Avery's "super group." While the idea of a super group works well on paper, the blending of three very different artists doesn't go smoothly, as the guys struggle to find their sound. We have Gunnar who has spent the majority of his career as part of a duo with Scarlett, where they played mostly sentimental ballads. We have Will, who's always been a solo artist and plays very pop-esque songs. And then we have Avery, who's been part of a lot of different band dynamics and plays songs somewhere in the middle, with more of an indie edge. The question then becomes if these best friends can actually make it as a band or are they just a group of guys who get together to play sometimes? Do they just have too different of sounds to make it work or can they find a way to come together? Independently, they've all found success, or at least are signed with an actual label, in this industry, but as a super group who knows if they can forge a similar path. We've seen Gunnar and Avery be a band before, and they seem to work well together, but both times the third person was a woman (i.e. Zoey and then Scarlett). Will is the new element here, so it'll be interesting to see how that dynamic plays out. I'm really enjoying this storyline, and not just because it gives my favorite characters screen time, but that is part of it. It's addressing this idea that just because people are friends, maybe even the best of friends, that doesn't automatically mean they will work well together. So I'm really looking forward to how this all plays out. The actors have great chemistry and you believe they really are friends, trying to make a go of this. I've complained about how some of the storylines this season are pointless, given that it's their final season, but seeing Gunnar, Will, and Avery share the screen isn't one of them.
We also have a powerful revelation this episode, as Darius helps Juliette unlock a dark truth about her past. I've been mostly annoyed by this storyline so far, and I still stand by that statement, but there's one scene in this episode that really got to me. Hayden Panettiere really knocks it out of the park with her portrayal of Juliette's various emotions this episode. I'm aware I'm being somewhat vague, but it's hard to really analyze the situation without giving away too much. Juliette has already been through so much as a character, and it just makes this revelation all the more heartbreaking. She really has been dealt a rough hand in life, and while I'm upset with the way she continues to approach this difficulties, I wouldn't wish some of the stuff she's been through on anyone. She grew up without a father and only had her drug addicted mother to rely on. This same woman then comes back into her life as an adult, only to repeatedly scar Juliette when she finds a dead corpse of her former lover shot by her mother, who's also dead from an overdose. After giving birth her daughter, she suffers from post-partum depression and ends up going down a deep rabbit hole full of drugs and abandonment and a failed suicide attempt that ends in her manager's death. She then goes to rehab, only to end up the sole survivor of a plane crash. I mean, her life is literally a telenovela rather than the plot of a country drama, and that's only the cliffnotes version. If anyone on this show deserves a happy ending, it's her. And Deacon. Always Deacon.
We also have Daphne and Scarlett subplots this episode that have very little to do with music and the ongoing storylines. We see Daphne and Jake bonding over each other's dislike of their dating parents, and Scarlett, who spends the episode volunteering at an equine therapy ranch. While I would have preferred to spend less time on these storylines, the Daphne and Jake one didn't end up bothering me as much as I thought. I think part of that is because Daphne doesn't really fall into the every teenager is annoying trope, especially compared to Maddie. The eldest Conrad sister drove viewers crazy during her hormonal teenage years, but Daphne isn't Maddie. She handles the news of Deacon dating Jessie better than I thought and continues that mature behavior this episode. She may not be happy about it, but she's not actively trying to break them up. She even manages to make Jake slightly more bearable by the end of the episode, as he really got on my nerves. The other part that makes this subplot watchable is that it makes sense realistically. Of course, Maddie, Daphne, and Jake are going to have feelings about their parents dating, and this subplot attempts to address those feelings. By contrast, Scarlett's storyline just feels out of place in this episode; it's really the weak link in an otherwise above average 43 minutes. I don't really care about Scarlett and her volunteering at an equine therapy ranch as it has no connection to any of the other characters. It's just another example of the Scarlett O'Connor show. I get that she's trying to figure out who she is as an individual, but do we really have to watch this play out? Couldn't she have volunteered someplace with music therapy instead of equine therapy? Doesn't that make more sense in a show about the lives of musicians? I'm assuming she'll gain some magical insight through this process, but that same goal couldn't have been achieved elsewhere?
So hit the comments below to let me know your thoughts. Will the super group be able to make it work? What is Juliette's dark truth about her past? What are your reactions to both Daphne's and Scarlett's subplots?