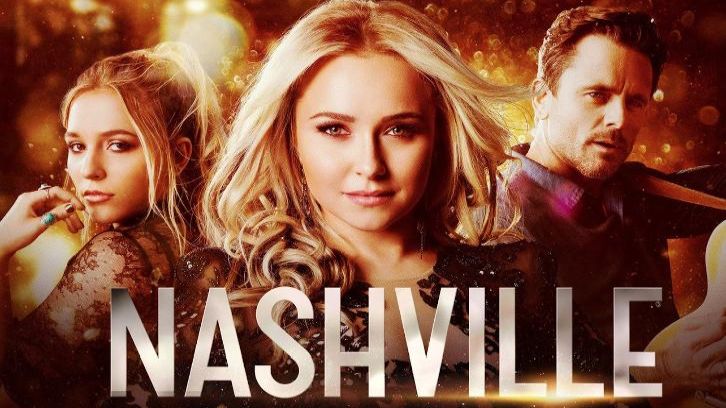 The final season's second episode is aptly titled "Second Chances." Besides this being true for our favorite characters, it's also partially true for the new showrunners. When they took over the show, they left a complete and utter mess in their wake during season five. Part of the hiccup could be changing networks and having new showrunners, but there is only so much change that can be excused. These new showrunners took what so great about Nashville and destroyed it in one fell swoop. While they started to find their footing by season's end, they still had a lot of rebuilding. With the show in its final season, this is their second chance, so to speak. They have one shot to make things right, and they haven't totally screwed it up yet. Despite it being a low bar, they seem to be at least be listening to some of the fans' outrage. For the past two episodes, Juliette has been front and center – even though it's a disappointing storyline. We have barely seen any of Zach and Brad. Scarlett does seem to be addressing some of her more problematic issues. And we get see Gunnar and Will and now Avery share some epic scenes. So without further ado, let's dive right in.


workshops
brainwashing wasn't enough, so they decided to live together year round to support one another. But don't worry; living at the intentional community is just like living anywhere else in that you have to donate 30% of your income to charity. Now Juliette, being a country music singer, must make a lot of money. So she would have to donate so much more than everybody else, and the random lady conveniently leaves out the part of where the money is going. Maybe right back to the intentional community, where the cult members can use said donations to "perform" good deeds because that totally seems plausible, right. Oh wait, the fun doesn't stop there as Juliette is then invited to join the cult as they attend a worksite and a singer with no construction work experience is handed a nail gun and told to insulate the walls. While it was funny watching Juliette try to figure out to use the tool, she could have seriously been injured. I mean, there was barely any supervision. I, personally, thought she had the right attitude when she explained that someone would get hurt if she was left alone. As for it not really being her kind of task, she was right on the mark. There are lots of ways to give back like volunteering at a nursing home or a soup kitchen or literally hundreds of other things that don't involve you potentially hurting yourself or someone else in the process. Aren't there supposed to be, I don't know, some kind of permit or training you have to go through before you're allowed to operate potentially dangerous tools?
husband
ex-husband
baby daddy
[insert what Avery actually is to Juliette here] and their daughter to live with a bunch of strangers who are part of a cult. Is there any way you can break that gently to your committed partner? I don't think so. Has she really forgotten what happened last time she "left" her family and went on a bender? To her this probably seems different; she's not using drugs and feels better than she has in a long time, but she nearly lost her family in the process. Hasn't she put Avery and Cadence through enough? Why is it so hard for her to seek treatment for a professional instead of getting tricked into joining a cult and probably ending up donating all her earthly possessions for their cause? Does none of this even sound remotely familiar? As for Avery, he deserves so much better. Time and time again, he has stuck by Juliette has she routinely continues to screw up her life. If she can't see clearly how her actions affect her, does she at least have the foresight to realize how much this hurts the man she loves? How much pain can she put him through before she realizes that it's just not worth it? Maybe someone else has some insights, but I'm just at a loss right now.
baby
toddler road trip, it was still pretty epic. Gunnar has another solo gig coming up and Will asks Gunnar if he wants Will to play with him again. Even though Gunnar appreciates the sentiment, he doesn't need Will worrying about him. Will then explains that the reason he was asking was because he had fun playing with Gunnar; he hasn't felt that free on stage in a long time. So the guys once again perform together, which I am loving by the way, and Will continues his reign as best friend ever, this time by setting Gunnar up with a fan. Seriously, we could all use a friend like Will in our lives. After the gig, Gunnar, Will, and Avery go out for coffee where Avery expresses his "jealousy" over how much fun Gunnar and Will were having up on stage. Being the great friends that they are, Gunnar and Will invite Avery to play with them sometime. And being the ascetic that he is, Avery declines their offer, explaining it's not a good time with everything going on (i.e. Juliette joining a cult). Like I said, as the AMAZING friends that they are, Gunnar and Will promptly ignore Avery's decision, instead deciding to "kidnap" him and Cadence. With Cadence being given to a highly-rated babysitter on Yelp, the trio is then free to perform together. The cliché saying of getting the band back together comes to mind here, except these guys have never really been in an actual band. We've seen both Gunnar and Avery be part of ZAG and The XXXs, with Zoey and Scarlett respectively, but Will has always been a solo artist. And if the cheers from the crowd weren't an indication of how awesome they were, then you can take my word for it. In case you didn't realize, I love any excuse for these guys to get together and jam. So whether the trio decides to form a "supergroup" or just make music as friends, I'm all for it. The more screen time for this newly formed unnamed band, the better.
Some stray thoughts:
- You know it's going to be a better than average episode just because Zach and Brad aren't in it.
- What is up with Will constantly going to the gym? I think this is a teaser for his possible steroid use, but I don't yet understand where this need to be super buff came from.
So hit the comments below to let me know your thoughts. How long will Juliette live with the cult? What are your feelings on Deacon and Jessie finally getting together? How much did you love seeing Gunnar, Will, and Avery perform together? Is Scarlett making the right choice by taking a break from music?