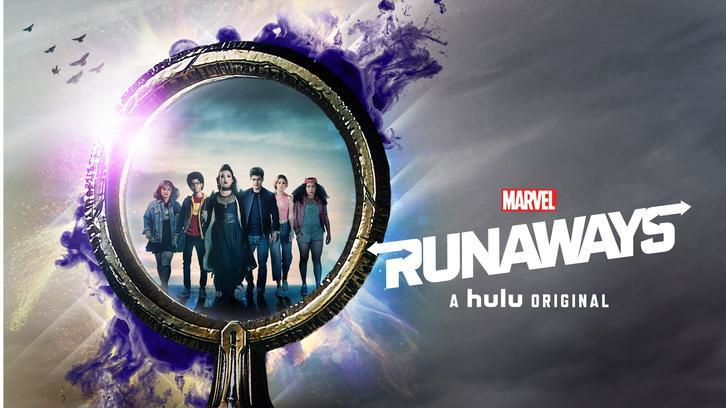 At the end of last week's episode Janet shot Victor to stop him killing Chase. I haven't quite finished scooping my jaw up from the floor, because I really didn't expect that. For more on that shocker check out Milo's review. As you can probably gather from the promo, the focus of this weeks episode is Victor.

As always you are free to ask questions that I will try my best to answer. However I won't be answering anything regarding Victor or even touching on that storyline in this preview, because it is so spoilery.

What I will say is if you thought that last weeks outing was a bit of a letdown and are willing for the focus to return to the Runaways, then this episode won't help. The focus is very much with the parents and the Runaways probably get their shortest amount of airtime to date.


• Last week I thought that Ever Carradine who plays Janet Stein was fantastic. This week she is absolutely phenomenal. Another actor who really shines is Gregg Sulkin, as we get to grips with Chase's conflict in the aftermath of the shooting.
• Another cliff-hanger from last week was Nico questioning Alex on how he knew her mother's password. We get the answer to that in the form of flashbacks that leave even more questions than answers, but it's a pretty safe assertion that Alex is not in her good books.
• Chase reaches out to Karolina, who in turns reaches out to Gert and that brings us yet another wonderful conversation between them. There's also a bit more build-up on the Gert/Chase front.
• Molly might be away from the Runaways but that doesn't mean she's away from our screens, and her relative provides her with a key to getting some answers.
• Old Lace is once again on the scene and I absolutely adore it.
• Karolina tells Frank a few home truths about what Pride is really up to.
• Whilst the Runaways aren't the focus of this episode, they are the focus of one of the cliff-hangers as Chase makes a really bad move.
• There is a reason why this episode is called 'Tsunami'.
Unlike 'Kingdom' which was a bit of a lacklustre follow up to 'Fifteen' and in particular the cliff-hanger of Alex being kidnapped, 'Tsunami' doesn't miss a beat. There's questions of trust, shocks , heartbreak and one exchange that has all the hallmarks of a Josh Schwartz show, as we slowly approach the seasons climax.
You can watch 'Tsunami' on Hulu next Tuesday
, and here are some quotes to tide you over.
"Let's just keep it cool Jeffrey. Until we know what's up"
"I'm the one who should have seen it coming. I should have done more"
"What was he still going here?"
"I know this is hard to understand right now, but hopefully, in time you'll see we had your best interests at heart"
"I'll take one of those"
"Yeah, in the 90's"
"He already thinks we're screw-up's"
"So this is what you've been keeping from me"
"I'll do what I want, thank you very much"
"Because you don't wanna be alone with him"
"Not the worst idea"
"Frank Dean is our only hope, we are way more screwed than I realized"