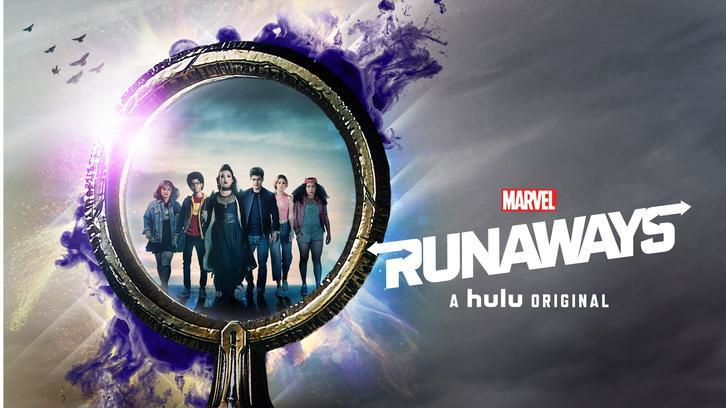 At the end of last week's episode Molly unfortunately slipped up. For more details on that check out Milo's excellent review. This preview is a little different this week, because there is so much stuff going on. As always though, I will try to answer questions you have that aren't too spoilery.


• This weeks episode opener has not one, not two, but three flashbacks. They very much set the tone for the episode.
• The Stein family are at the centre of the drama this week, including an ending that will have your jaw on the floor. The future Chase warning to Victor is not at all what it seems.
• Molly's slip up is another big part of the episode. The Wilders surprisingly want to keep what she knows off of Jonah and the rest of Pride's radar, but that doesn't make the solution any less heart-breaking.
• Molly butts head with the rest of the Runaways, which gives us a great bonding scene between her and Karolina.
• Jonah has a vested interest in the Stein and Minoru's marriage issues, forcing Leslie into action. He also has some big plans for Frank and Leslie doesn't do well at all with being out in the cold. Janet is also forced to have an extremely awkward conversation with Robert, who is planning their future together.
• That password scene in last weeks episode is very much not forgotten.
• Dale accidentally gets high and it results in some extremely funny scenes.
• Molly once again tries to get involved with the cheerleading squad. It once again doesn't go well.
• Leslie is forced to tell Frank some truths about Jonah.
'Retraction' is the perfect build-up to the final stage of this season. Just like with 'Metamorphosis', storylines come to an end and new ones come into play, with more heartbreaking scenes and some that are just torture to watch.
Have fun guessing the dialogue teasers below and you can watch
'Retraction' next Tuesday on Hulu
.
"Congratulations I'm proud of you"
"He has a thing for her"
"I thought the side effects of the new meds involved mild nausea and swollen ankles. Not a complete personality change"
"Actually Leslie, I need you to step aside"
"That was a parlour trick, but it has real consequences"
"Guys we're supposed to be taking on our parents, not each other"
"Well she has the conviction rate to prove it"
"You are the only one with the power to bring them back together"
"It's actually more like washing towels and filling up water bottles"
"What's the fun in flying if you can't tell anyone?"