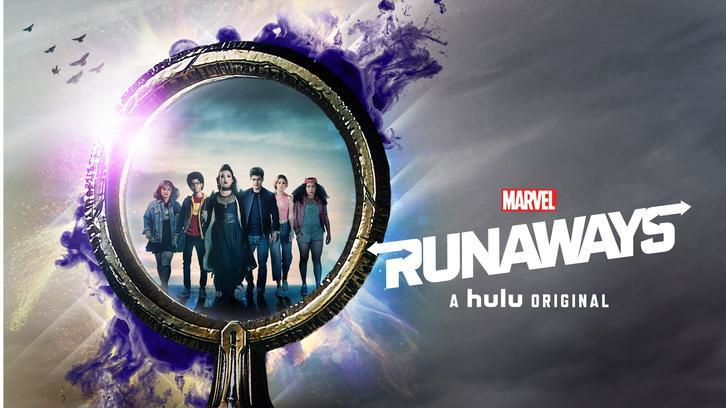 Wow! That's the only word I had to describe this episode on the first two watches and the third? Yep, more wow! This show just keeps getting better with every episode. It's almost completely faultless (sorry but I'm standing by my criticism of the second episode), and this episode features scenes that are directly ripped from the comics. If you need a refresher on last weeks episode, you can check out Milo's excellent review here.

Last weeks episode left us on the cliff-hanger of Alex being kidnapped. This week once again opens with a flashback. It ties into two different storylines, both of which play out over the course of the episode.


As you'll have noticed from the promo, Chase is absent from the car scene. He spends most of this episode bonding with his dad. There is a particular moment which is fantastic acting from Gregg Sulkin, matched perfectly by James Marsters.
This episode juggles multiple storylines extremely well, with particular attention given to one Runaway and their family. The episodes conclusion gives us an extremely heartfelt scene of my favourite trio; Old Lace, Molly and Gert.
Kingdom is available to watch this Tuesday on Hulu, and below are some dialogue teasers.
"It's also a little bit about how sick I feel"
"I'm with everyone, we need your assistance to save Alex from some unidentified abductors"
"That is if you don't kill us first"
"You better not say anything, you better shut up"
"She's beautiful and she glows, great!"
"I think we're kicking ass"
"My mother never gave me anything. But that's not how I want things to be with us"