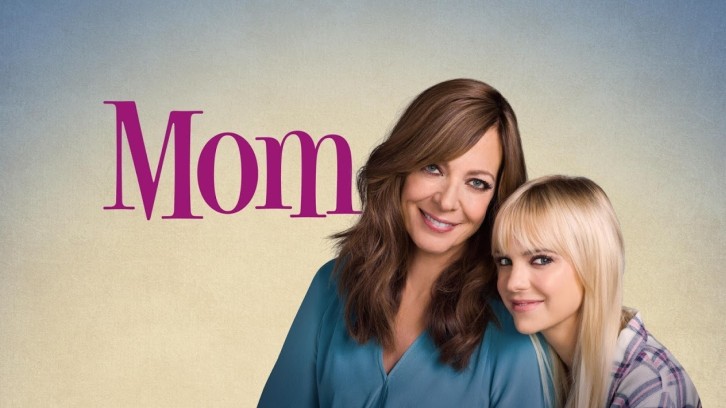 "How about when you're done with your treat, you call 911?" Mom picks up with Bonnie texting Christy and falling off the sidewalk in the process. Adam, for reasons unknown even to him, finishes his ice cream while Bonnie pulls herself out of the bus stop where she's fallen (and apparently torn several ligaments.)


Bonnie's going to be in a wheelchair for a few weeks, which leaves Christy to temporarily take over as building manager. As she completes various tasks around the building, Christ discovers things about her mom she never knew - like the fact that she might actually have a soul. Apparently, she's been doing things like driving a tenant to the pharmacy and reading to a blind one.

But, this is Bonnie we're talking about. Bonnie, who used "the lost kid room at Walmart for daycare." So, it's understandable that Christy is having a hard time believing what she's hearing.

A talk with Adam about his day with Bonnie ends up revealing to Christy that despite some of her mom's more questionable choices, she might actually have become a good person. While in the wheelchair, Bonnie tried to leverage their handicaps to get her and Adam good seats at a restaurant. Adam, who's worked hard to overcome being looked at differently because of his situation, is horrified at Bonnie's actions. But, instead of throwing other people's feelings to the curb and continuing her con, like she might once have done, Bonnie profusely apologizes to Adam.

So, in conclusion, even ex-alcoholic con artists have their good sides.

Random Thoughts:
-Jill's little cameo was too funny! "Don't say just a muffin to me. I'm on 10 calories a day!"


-Funniest quote goes to Bonnie when Christy's getting ready to go check out Beverly's apartment. "Oh and grab the hammer out of my toolbox. Sometimes the dead thing isn't completely dead...They scratch. They nip. They try to lay eggs in you. It's disgusting."

-"She used to pay good money for clean urine." My, how far they've come.

-Bonnie trying to navigate around the apartment in a wheelchair was hilarious.