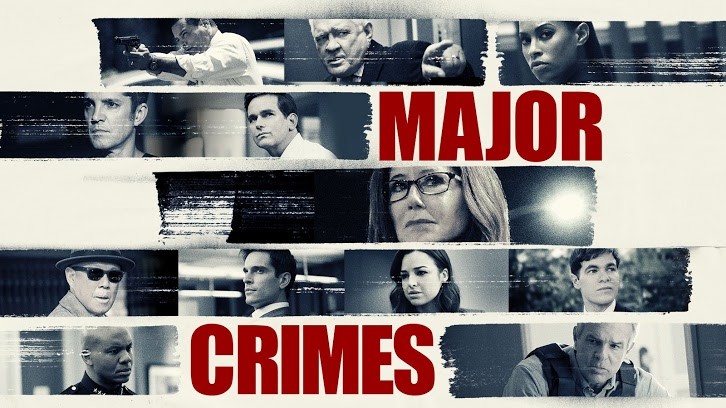 The holidays have reared their head again. I returned home to discover I was behind in getting this posted. I hope you enjoyed your holidays as much as I did.

The final two chapters in Conspiracy Theory aired back to back. My initial reaction to the conclusion of this mystery was rather strong, but I have had a chance to process and have calmed somewhat.


It's clear that one of his victims was blackmailing her rapist. She's living in an expensive condo in San Diego, drives an expensive car and refuses to talk to the police. She is living better than she was before she was raped.
The Las Vegas police arrested another of his victims because she was under the influence when she stumbled in to report her rape. It didn't help that her purse was filled with drugs. Consequently, they ignored her report.
Did anyone else enjoy Sanchez squirming while on the phone with the Las Vegas detective? I thought it was adorable.
She finally told the LAPD what happened to her, which was nearly identical to the description Vanessa gave her therapist. The LVPD did not come out of that one looking too good.
Once they finally got the Las Vegas victim, Makisha Selby, into a Los Angeles conference room, she, after demanding a lawyer (smart woman), told Major Crimes what happened to her. Her story was nearly identical to the description Vanessa gave to her therapist. Raydor decided to have a word with the captain running that division in Las Vegas.
Raydor puts out a press release that gets more women to come forward as victims. It also gets her in hot water with the new assistant chief. By the end of part three, there is no longer a question as to Landon's guilt as a serial rapist. Unfortunately, he's dead by the end of part three.
Mini-Pearl (I love that nickname) wants the Major Crimes Unit to give him the names of the rape victims so he can represent them. He loses it when he's chastised for, essentially, not being his mother. His sentiment that she should have prepared him to go on without her resonates with the Flynns.
By the time Raydor reconciles that she's going to need to take a leave of absence, she's figured out who the killer is. She sticks around the office, despite Provenza's attempts to protect her, in an effort to get the confession.
The defibrillator software works wonderfully. Sharon is at a crime scene when she gets a call from the doctor. He tells her to stop doing whatever she's doing and call an ambulance. But she's still in denial. When she's told she's being released from the emergency room, she's convinced she's going home.
Sharon is not going home. She's being moved from the emergency room to a hospital room. She's also being moved up on the transplant list.
She doesn't want to tell Emily and Ricky. (Not worrying me is an instinct both my parents shared.) Rusty and Andy both put their foot down and call them.
I have to confess that, by the time Provenza was begging her to go home and let him finish the interrogation of Landon's wife, the killer, I was too annoyed to watch. It felt to me like she was going to commit suicide. I hit the FF button, watched the pronouncement and turned off the TV. I have to thank my fellow spoilerTV viewers for calming me down.
I have since watched all of the final few minutes of the episode and am more inclined to think the theories about this episode have merit. Especially that Gus was talking to Phillip Stroh when he got the call from Rusty.
I had no problems with the writing, as I have said, I generally think this case was much more interesting than the first one of the season. The writing and performances here were, as usual, great. I just wasn't happy with the strong impression of suicide I was getting.
Feel free to comment below your feelings on the end of
Conspiracy Theory
. I would love to hear your thoughts on the episode.