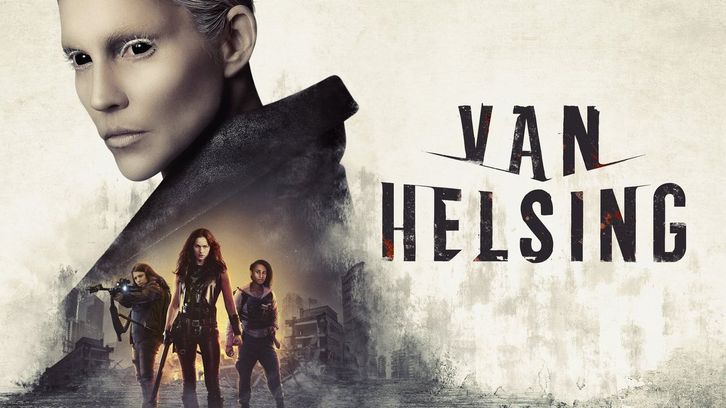 In 'Save Yourself' we get right to the action with Vanessa confronting Sam. Meanwhile, everyone else continued to wander aimlessly, though a tease of big things to occur made this season suddenly very intriguing.


As awesome as it was to see Vanessa and Sam going at it all episode, this confrontation did not feel like a main event, per se. We all know Sam's inevitable demise will come at the hands of his friend, Mohamad, so as fun as it was to see Sam's mind games with Vanessa, it felt like it would ultimately lead to nowhere, which in turn was the case.
Regardless, how awesome is Sam? He is so disturbingly funny and yet menacing. The way actor Christopher Heyerdahl delivers his lines has really helped make this character a true stand out, such as his hilarious "owwww!" after Vanessa throws a hatchet in his back. But even past Sam's lines - his physical presence, that creepy smile - everything just works so well for him as an antagonist.
Another strong character this episode was Julius who continues to be a positive addition to the main cast since being turned back into a human. 'Save Yourself' features a more nurturing side of Julius as he cares for the children of the community. It is great to see Vanessa recognizing this and insisting on him staying in the camp - there is an undeniable bond quickly growing between the two protagonists, and both actors play well off each other. Vanessa has shown to be a lone wolf - but her insistence on Julius staying feels like it as much as her wanting what is best for him, than it is to just be left alone.
Elsewhere, the other survivors continued their search for Vanessa. Flesh and Lucky got their mojo on, while Axle decided to finally drink Doc's blood. There was not much else development in these two sometimes plodding storylines. Though the dreams the former vamps had, in addition to Vanessa, about the red door was very intriguing.
Not so intriguing though were a couple of glaring inconsistencies in the script. Such as Mike telling Felix not to talk and to allow himself some time to recover, only to ask him 30 seconds later to tell him everything of what happened in the school. There was also Doc insisting to Axle that she needs to rest, only to encourage him that they need to keep moving after he slows down a minute later. How the director and scriptwriters don't notice these inconsistencies is beyond me, but it speaks to the lack of focus that
Van Helsing
can sometimes suffer from.
Nevertheless, 'Save Yourself' was a strong episode due to the awesomeness of Sam. This show would feel very empty without the character and if
Van Helsing
survives another season, the creative team should find a way to keep this menacing and creepy antagonist around.
Moreover, Julius as a protagonist has been a blessing and he has been a strong character for Vanessa to play off of. Lucky and Flesh also have great chemistry, and though some of these separate storylines do feel a tad dragged out, they are saved by the strength of the characters in them.
8/10