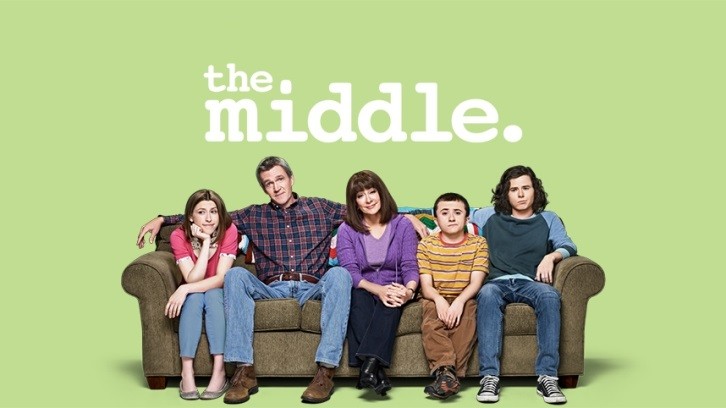 I have to start this review by gushing about how cute I think Sue and Sean are. I know I've said it before, but I love them together. When I saw the preview for this episode, I knew it was going to be a good one.

At the beginning of the episode Sue and Sean are at her place eating a pizza while Sean talks about his job. Sean says he likes eating with her, and they should make this a weekly thing. But he'd have to ask her boyfriend if it was okay. She tells him that she doesn't have one, and he's confused. He then starts to ask her out, but Sue interrupts him and says they should set each other up on dates. Sue tells Brad about her talk with Sean and how Sean thought he had a boyfriend. Brad is so excited because he thinks Sean asked her out. He's disappointed when he learns that Sue suggested they set each other up on dates instead. I loved that he told her very sternly to pull herself by her bootstraps and take a chance!

Sue sets Sean up with a girl in her class who she thinks is great. After the date Sean tells one of his patients that while the girl was fine, he would have rather gone on a date with Sue. He decides not to set her up with anyone and go out with her himself! This plan is great except that when a guy comes to Sue's door with food she thinks that he's her date. Turns out he's delivery guy who was just bringing Lexie's dinner to the apartment. Mistaking the delivery guy as her date is such a Sue thing to do.

Later after she realizes her mistake she tells Sean all about it. She hopes Sean's friend isn't mad that she stood him up. Sue thinks she hit it off with the delivery guy. This made me so sad! I hate that Sue liked the delivery guy because I want her to be with Sean. At this point it's obvious that the show is going to put them together, but I wish they would hurry up.


While Sue was busy dating, Frankie had her hands full taking care of her mom. Pat came to stay with the Hecks for a few days to recover. When Pat comes over, Brick wants to know if she brought fudge and Mike is worried about where Pat is going to sleep. Frankie says that her mom will sleep in her bed and Mike can stay in Sue's room. Frankie and her mom get off to a rocky start when her mom tries to tell her how she likes her paper towels. It's a moist paper towel. I think Frankie can figure it out. Then Frankie tries to help her mom by rescheduling the stove appointment, but Pat can't handle the idea of rescheduling. And she complains about not having butter on her toast. One of the funniest parts of this story is when Frankie tells her mom that she hasn't showered in 4 days and will need to break out the brand name soap for this.
Frankie's mom reorganizes her cabinets, and she's concerned that Pat might fall because of her vertigo. "I would never slip on these floors. They're too sticky." Frankie finally loses it and can't take the complaining anymore. After Frankie yells at her mom, Pat starts crying and Frankie feels terrible. Mike makes her feel better by giving her motivational quotes which I loved. Staying in Sue's room is definitely rubbing off on him. Pat and Frankie have a nice moment later after Pat gets sick and make up. Frankie doesn't mind taking care of her mom especially after she helped Frankie after Sue was born. I liked the flashback we had. At the end of the episode Frankie takes her mom back home and it seems like everything is okay between them.
Axl and Brick had issues this week, too. They are annoyed because they can hear Mike's snoring through the wall. Axl suggests he sleep on the couch. Mike has a better idea: they can buy a house and then decide where people sleep. Axl says that he pays for groceries. Well, not yet, but Mike told him he's supposed to. I love that that was Axl's rebuttal. Mike also tells them that he likes Sue's room because it smells like the flowers and the bed is nice. He likes the nightlight, too.
Axl and Brick move to the Winnebago to sleep, and they trade insults. They also debate what their dad does for a living. I can't believe they don't know what Mike does at work. I liked that Brick says he needs to sleep so he can do well in school and not become a bus driver. But then they oversleep, and Axl takes all the kids to school in the Winnebago. He ends up getting fired from his bus driver job and tells his dad about it. I loved that Mike gave Axl another motivational quote. "I gotta get out of Sue's room," he tells Axl.
Even though I'm annoyed that Sue and Sean aren't together yet, I liked the episode. But I pretty much like every episode of
The Middle
. I thought Frankie's interaction with her mom was very realistic. We love our family, but sometimes they get on our nerves and we fight.
What did you think of "The Setup"? Did you like getting to see Frankie's mom? How do you feel about Sue and Sean? Discuss below in the comments section!