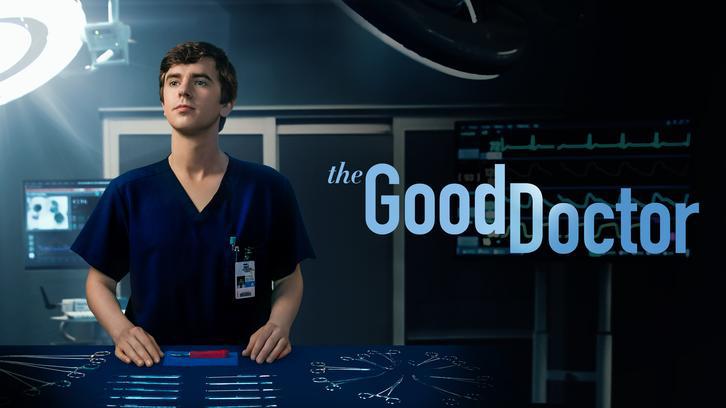 Sorry for the slight delay in reviews, real life was stressful and I'm really sorry I wasn't able to post these reviews in time. Point Three Pecent and Not Fake were strong outings featuring many strong character moments, for the whole cast and not only our lead, Shaun Murphy.

- Point Three Percent -


The moment the promo for this episode dropped I knew it would be a big one. The performance of both Freddie Highmore and Dylan Kingwell throughout the series were really strong and getting to see them interact in present time was just a bliss. The story really hit very close to home and Shaun's stressful reaction to Evan's story was another perfect execution from Freddie. The chemistry between Evan and Shaun was just unbelievable, so captivating so heartwarming. Them talking girls and life, in general, was really sweet, it was a nice throwback and showed how would the interaction between the brothers look if Steve was still alive.
Shaun telling Evan the truth about his cancer and their talk about God and the hereafter was a tidbit too mature and I hoped for a more emotional reaction from both. And even though I hoped for more, the scene was on point and I enjoyed it profoundly. The level of mature acting Dylan bring to both roles is unbelievably believable. I would believe anything that kid says. Shaun's fight for Evan and hoping he was misdiagnosed were good scenes, him not having cancer would've been too convenient. It will sound weird but I'm glad they didn't take the cheap way out and kept the first diagnosis. Also, I'm sure we'll Evan come back towards the end of the season.
Shaun's first pediatric patient being Steve's look-alike was such a brave move on the writer's side and they exploited it to the maximum. My only issue with this story was that Shaun didn't face any consequences for his actions. Yes, he was doing the right thing but seems a bit naive for him just go around like this and everyone is fine with it.
The final scene between Evan and Shaun was heartbreaking. Shaun reading to Evan a part of
How to kill a Mockingbird
with the flashback to young Shaun after Steve's funeral brought all the feels. The love Shaun still feels for his brother is what drives him every day and even though Shaun may have difficulties expressing his feelings he is still clinging to his memories.
I also enjoyed Shaun opening up about him being interested in Leah. I was surprised that the writers made her an actual love interest at this point and revealed Shaun's feelings for her. Wonder how this story will play out. Also, a very nice touch were the Shaun-Claire scenes this episode. Their interaction is very sweet and I love that they made him call her in a time of need. They are friends and colleagues and she accepted him as the person he is. I also enjoyed the Teleportation puns.
The secondary story involving the estranged father and son finally gave Dr. Kalu space to shine. From the very start, I wasn't a fan of his character. He felt way to stereotypical but the writers took their time and with each episode we saw more of him and who he really is. Expressing this softer less cocky side makes him surely a better surgeon and most importantly a less annoying character to watch. Including Dr. Glassman into this story was another well appreciated move by the writers. Andrew always adds this sense of stability and encouragement to the story. The Echinococcus cysts reveal was so cool from my pov, but surely seeing the fake brain grossed some of you out.
- Not Fake -
This episode review I won't start with talking about Shaun and his story, cause I was surprised by the turn Claire's story took this week. Claire's ride this week was a bit extreme but I loved it. I loved her being out there, fight for her place in the Team. It added so much complexity to her character and threw a bit shade on Melendez but we've got used to it. Claire was early on portraited as Mrs. Perfect and Know it all, being a bit deranked and undervalued worked miracles for her story. Her going out to the crash side seemed like such a brave move, she was completely in hero mode.
The patient dying and swiping the rug under her hero stilettos felt so rough. Antonia did an exceptional job, especially with her body language and facial expressions. She was sooo sooo good. Glassman sharing his story with Claire was really moving. This cast interacts so well with each other and all the writing works so well on so many different levels. Really excited to see where Claire's story will go from here on.
Shaun handling an acute trauma was something we all were waiting for to see. And boy he nailed. I loved everything about the ER scene, the way they shot it with both Melendez and Glassman watching over every step and decision Shaun was making and Shaun zoning out at moments really added another edge to the scene,, it was such a pleasure to watch. The crushed Femur case wasn't as interesting as the previous cases we saw on the show, mostly cause of the family drama. It felt unauthentic and rushed with all the other storylines going on, could've been executed a lot better for sure. I did like seeing Jessica and Shaun sharing the screen, I need more of that for sure.
Bringing up the topic and understanding of love for Shaun was really important and showed how he tries to simplify his emotions and severe the link between him and them.
Melendez and Jessica's interaction was really rough. I really feel the chemistry between them and they seem so in love when outside of the drama. Still, they seem such polar opposites especially in regards of what they want in life. The bigger issue though is that both of them are reluctant towards compromise. I'm curious to see how they will handle their relationship from this point on.
Another episode where I enjoyed Dr. Kalu. Just as surprised as any of you guys. The burn victim case was a heartbreaker. Kandyse McClure was so convincing, her tears, her Bridesmaid backstory, the way she was shaken up just everything was so on point. Kalu and Andrews interacting and fighting for Celez made me open up to their characters a lot. Especially, Andrews, it is great seeing him as a doctor and mentor, they are just doing their jobs at the end of the day.
Major shout out to Christina Chang for her role of Dr. Lim. She really fit in well with the rest of the cast and I really hope she sticks around. The show introduced three very interesting female characters and I hope they keep them around cause each of them adds interesting material to the show, which I hope will get more exploited further down the line.
So what are your thoughts on the last 2 episodes of The Good Doctor? Stop by the comment section down below and share your thoughts with us. And don't forget to tune into an all-new episode on the 13th November at 10pm on ABC.