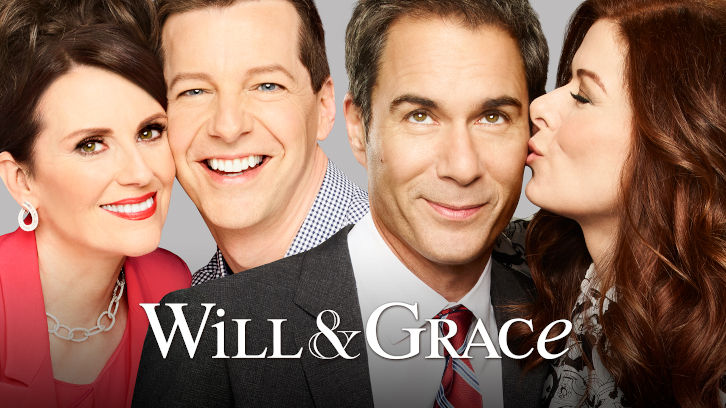 Another week another time Jack McFarland blew me off my feet. The season of Jack continued and Sean Hayes is delivering phenomenal performances week after week, while also waking up Grace's snatch. The episode was written by Alex Herschlag and was directed by James Burrows.


Camp Straighten Arrow
As I'm staying away from spoilers and press releases I was quite shocked how swiftly things turned a serious turn. The episode started with a great light toned interaction between our regulars. The puns and stabs between Jack and Will were sweet and funny and their reaction to Skip and his existence. Jet Jurgensmeyer as Skip was a delight. The kid carries great energy and screen presence a true delight to watch.
Jack: You know how people say Why is Will still single? I'm not one of those people
Jack: I'm sorry dear I can't give you any money. I don't support arts and music in schools. I don't need the competition.
So I was pretty shocked when Camp Straighten Arrow turned out to be a conversion camp. I thought they would go for the usual lets Will and Jack embarrass themselves story. But it was true, sadly. But once again the writers excided my expectations, the way they handled the McFarland boys at the camp. Jack pushing against Elliot really broke my heart. I loved Elliot during the shows original run, he was so sweet and had so many great moments. Seeing him play the role of a conservative guy from Texas saddened me. Still, he turned around at the end and I was so happy about it.
Jack's talk to Skip was beautiful and Sean Hayes really brought all the feels. And the support he gave the little kid was beautiful and engaging and the relief on Skip's face was just on point.
Guest Stars
Major kudos to Jane Lynch and Andrew Rannels for their respective roles as Counselors at Camp Straighten Arrow. They were hilarious and I loved all the puns they took at their job and who they are supposed to be. Will seducing Reggie was hilarious, but I went into full ROLF mode when Jane's Roberta tasered Reggie.
A Dead Snutch
The interaction between Karen and Grace this week was hilarious as well. Grace always carried a stick in her ... but Karen always knew how to wiggle it out of her. Bringing back Tony for this story was a great thing. He is very handsome and charming and it was no surprised Grace would melt in his embrace.
I liked how the writers handled this one right after the Leo story from the previous episode. Sometimes having an emotional resolution of a relationship isn't enough and it wasn't for Grace. She wasn't feeling it was right to move on, she felt like her body didn't need to. Luckily there was Karen to bring her Snutch back to life.
Karen's one liners and facial expressions were true highlights of this episode. Megan Mullaly always surprises me how awesome she is in the role and how convincingly she plays this boozed up characters.
What were your thoughts on "Grandpa Jack"? Feel free to share your thoughts in the comment section below and tune in for this week's episode Thursday 9pm central on NBC.