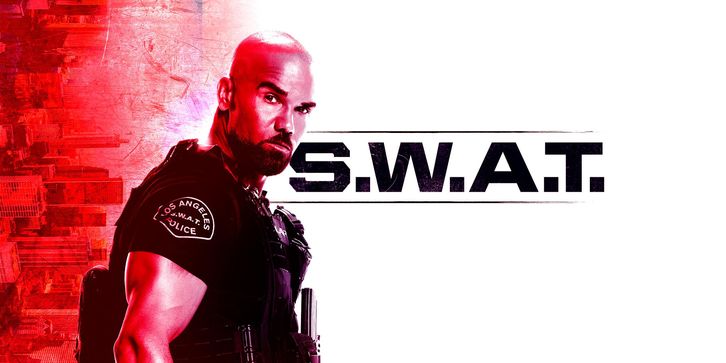 Last spring when Shemar Moore announced he was going to be part of S.W.A.T. I was definitely interested. And when CBS officially picked it up I knew the show was going to be added to my TV viewing schedule. However, after watching the pilot I have some mixed feelings about the show.

S.W.A.T. focuses on the SWAT Team of Los Angeles. Shemar Moore's character, Daniel "Hondo" Harrelson, is promoted to lead the team after he helps save a young man. Of course, there's more to the story about why he was promoted, but you'll just have to watch the episode to find out more.
There is some controversy over his promotion including others believing fellow team member Deacon Kay should have been promoted instead. But the SWAT team has to tune out those feelings and work together for the good of the city. The other team members include Dominique Luca, Deacon Kay, Victor Tam, and Christina Alonzo. Jim Street is also assigned to Hondo's team in this episode. He's a newbie, and Hondo is less than thrilled about training him.
Jim Street, played by Alex Russell, definitely has a thing or two to learn about being a part of SWAT. While the team is assigned crowd control, another shooting occurs, and Street is out of control. He just wants to be the fastest to get there. Hondo reads him the riot act because he was out of position. "Never be in a hurry to die," Hondo informs him. Hondo learns that Buck, the former leader of the team, asked for Street to be placed on the team. We also learn a little about his home life. It's not enough for me to like him, but the show can maybe build on it in future episodes and make him tolerable.
Hondo also has a romantic relationship with Jessica Cortez, a colleague. They've kept it a secret, and now that Hondo is under her command their relationship isn't allowed. Honestly, I wasn't a huge fan of this relationship and found it unnecessary. Maybe it was because I just didn't care for Cortez much or because I just don't want another show to have a dramatic, secret relationship.
Overall, I thought this premiere was okay. I thought Moore was great as Hondo, and I'm a fan of Kenny Johnson, who plays Luca. You'll probably like this if you like other CBS procedurals or if you enjoy shows with action. Hopefully they'll flesh out Luca and some of the other characters soon. I'm all about shows where teams work together (Criminal Minds, Hawaii Five-O), and I thought the chase scenes were pretty fun so I'm interested to see where this goes. Will it work? I'm not sure. I know people will tune in for Shemar Moore, but it remains to be seen if viewers will come back.
Will you be watching S.W.A.T? The Pilot airs on November 2 at 10:00 P.M. on CBS.