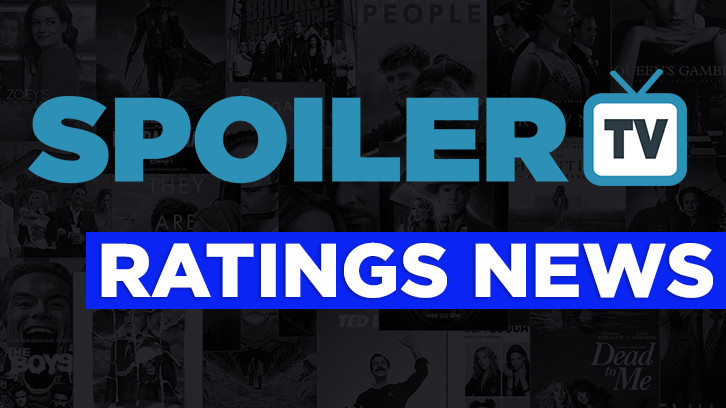 Update: 9th June 2021 With the season over, here is the updated table with all of 2020/21 ratings.
Update: 17th March 2021 Updated with the Season to date numbers for 2020/21

Update: 5th June 2020 With the season over, here is the updated table with all of 2019/20 ratings.
Update: 4th June 2019 With the season over, here is the updated table with all of 2018/19 ratings.
Update: 19th May 2018 Thanks to Folie-lex for the suggestion that I update this post now that we have 2 more years of data.

Here is the updated table.

---
Original Article - 19th October 2017
I often see lots of comments in our ratings threads about year to year decline and people banding about various numbers etc So I thought I'd take a look to see what these numbers actually look like.
For the last 6-7 years we've been keeping detailed ratings stats here at SpoilerTV in our
Ratings Database
. As a result we can take a look at some trends etc over the past years.
For the purposes of the results/chart below, be aware of the following.
- The Averages here are for the 18-49 Demo only
- We only include scripted primetime drama/comedies ie no reality/game show stuff/documentaries or other such bullshit.
So the table below for each of the past 6 years shows for each network the average 18-49 demo number for it's shows.
The last column shows how much each network as a percentage has declined form it's 2011/12 average through to last seasons average.
On the chart we've added a trend line
Thoughts/Comments
- As you can see there is a slow/steady decline year on year.
- Last season the ratings dropped from 10% to 20% depending on Network.
- The CW is the network with the smallest % decline
- CBS has the biggest % decline
- Last season was the first season ever that any other network other than the CW fell below 1.00
- We predict this season that all 5 networks will have an average of less that 1.00 for the first time ever.
Pretty depressing stuff if you're a Broadcast Network Executive.