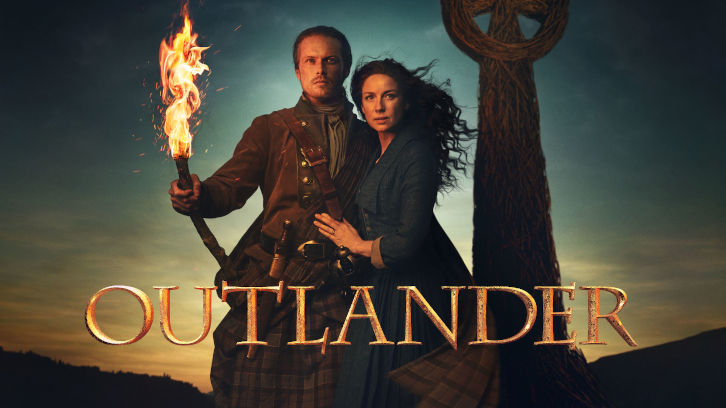 I count the number of episodes left in the season, and I panic about how and if they'll get through the entire book, Voyager. I mention this because I've realized that this episode isn't the first time I wanted to rush through what was happening in an episode so that we could get further through the overall storyline.

That's the reaction I had to Claire's need to try and save the life of the Exciseman. But there were some important things happening here that I grew to appreciate.


This sequence didn't play out as I expected it to. There were several differences from the book, but, while I was waiting for a particular line of dialog, I realized that the way the sequence was handled in the show was very satisfying for me.
Having Jamie accept Claire in the face of a situation he completely disagreed with and, frankly, didn't understand seemed an important step in terms of the two of them reconnecting. Looking at the two approaches, the one in the book seemed easier in a way.
For Claire's part, she's been rolling with the punches since she arrived. She's accepted her husband, the smuggler, and even took living in an apartment in a brothel mostly in stride.
The line in the sand she wouldn't cross was Jamie lying to Ian about his son. Even I was a little startled to hear Jamie say that Jenny and Ian didn't know what is best for their own son.
It seems Young Ian is his way of compensating for not being able to raise either of his own children. It's not the best solution, especially without his sister's agreement, but compensation for emotional wounds rarely is, I suppose.
Young Ian looks a little older than I was expecting, but he's a darned good negotiator. I did enjoy his conversation with Fergus. Fergus' three rules were a hoot. Brighid seemed more able to hold her liquor than Young Ian. It was a bummer that Young Ian's
date
ended so abruptly.
The episode set up and maneuvered Claire and Jamie into their return to Lallybroch, but it also included numerous changes from the book. I usually try not to compare book to show in these reviews, but sometimes I can't help myself.
There were a number of scenes/moments that I missed sorely but Ron Moore has shown such an adept hand with this adaptation that I am rarely bothered. I'm excited to see how the pieces come back together.
So, what did you think about the episode?