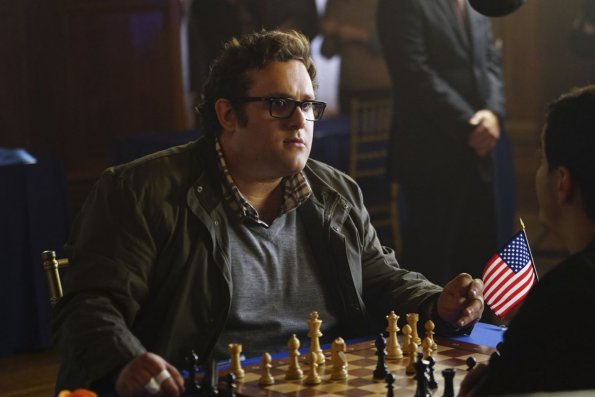 Some of the world's favorite hobbies have been entertaining people for centuries but the arrival of TV series based on them has given us a new way to enjoy these pastimes. What are some of the top series that show some of the reasons why we love certain hobbies?


Deadliest Catch and Wicked Tune Take Us Fishing
People have fished for survival reasons for centuries, but it seems to have been in the 19th century that it became a widespread recreational hobby. Advances in technology have allowed us to enjoy fishing more easily and it's now an important part of popular culture as seen in TV shows, movies, and games. A great example of this would be the introduction of fishing-themed online casino games at Paddy Power. Companies have realized the demand for themed games, so it's seen in not just their slots but also the
bingo games at Paddy Power
. Among the fishing-based slot games are Big Bass Bonanza, Fishin Frenzy, and Crabbin' for Cash.
In terms of current TV shows, Deadliest Catch has run for 19 seasons since it began in 2005, with recent seasons appearing on the Discovery+ streaming service. The massive success of this show has led to spinoffs like 2022's Deadliest Catch: The Viking Returns, where captain Sig Hansen goes fishing off Norway. As for Wicked Tuna, the 12 seasons to date have brought us lots of excitement, with the 12th season in 2023 featuring 20 new episodes. The 13th season
hasn't yet been confirmed by National Geographic
, but there's no word of it being canceled either.
Lessons in Chemistry Inspiring Us to Cook
Cooking was first carried out around 250,000 years ago when humans started to use fire to make their food safer and easier to eat. The earliest known cookbook dates back to the Roman civilization of the first century AD, but it wasn't until the 19th century that cooking came to be viewed as a pleasure, with cookbooks and workshops aimed at regular people rather than professional cooks. We can now find a huge variety of TV shows based on cooking, with some based on fictional stories and others set up as reality shows for aspiring chefs.
The 2023 series on Apple TV+ called Lessons in Chemistry is based on a book of the same name and stars Brie Larson as a chemist named Elizabeth. Set in the 1960s, it shows how she loses her job in a laboratory but ends up hosting a TV cookery show where she teaches scientific subjects to housewives. It's received generally positive reviews for the first couple of episodes to date and several more episodes are planned for release later in 2023.
The Queen's Gambit Covers the Chess World
As one of the oldest games in the world, it's fitting that chess has been made into a popular TV series too. 2020's The Queen's Gambit is set in the middle of the 20th century and quickly became the most popular Netflix program in over 60 countries while being credited with raising the profile of chess among viewers. Rumors of a second season
of the show from Netflix
were confirmed as being false for the moment, though.
All of these shows let us get an idea of why the hobbies remain popular, and also how they've entered popular culture in many different ways.
---