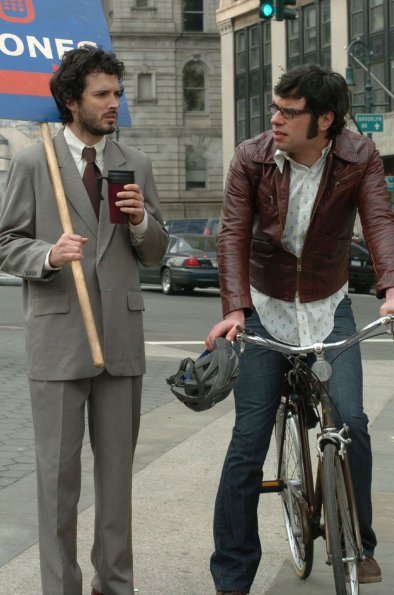 New Zealand has carved a unique and breathtaking niche within the global entertainment industry. From the incredible
casinos operating in NZ
to the stunning backdrops that serve as settings for classic movies, this archipelago has rich potential for transforming how we consume and interact with all kinds of media.
And that's no different when it comes to incredible TV shows coming out of the country. While New Zealand might be best known on the silver screen as the home of The Lord of the Rings, its TV shows grace the small screen with heartwarming and interesting stories that attract viewers from across the globe.
Explore the captivating world of Kiwi TV with this blog covering some of the country's highest-rated TV shows. Chances are you'll discover a new realm of entertainment and get a new show to watch for your next night in! Broaden your horizons on a global level when you immerse yourself in these excellent entertainment options.
The Brokenwood Mysteries
This show premiered on Amazon Prime Video in 2014 and has been going strong ever since, with nine seasons and more to come. The Brokenwood Mysteries blends the intrigue of murder mysteries with a unique Kiwi flavor. Set in the fictional town of Brokenwood, the critically acclaimed show features Detective Senior Sergeant Mike Shepherd, played by Neill Rea.
Shepherd is brilliant yet unorthodox in his approach, a past that got him transferred from the big city to this small rural community. He meets investigative partner Detective Kristin Sims, played by Fern Sutherland, and their styles could not be any more different. Sims plays by the rulebook, and as a result, the two clash in an entertaining but endearing dynamic. Each episode features a self-contained murder mystery that the duo must solve. There's clever humor, heartwarming connections, and beautiful New Zealand landscapes.
Add in intriguing character development, engaging storytelling, undeniable actor chemistry, and a healthy dose of interesting guest starts, and it becomes obvious why this show is so beloved. The Brokenwood Mysteries received a bronze world medal at the New York Festival's International Television and Film Awards in 2014 and a silver world medal at the same ceremony in 2018.
The Almighty Johnsons
This fantastical show created by James Griffin and Rachel Lang only aired for two seasons from 2011 to 2013 but was much lauded by a pleased fan base. The show revolves around a family of four brothers who are unwittingly the earth-bound creations of Norse gods. The group possesses unique godly powers and must fulfill their godly destinies as they navigate the challenges of modern day-to-day life.
A clever and imaginative blend of mythology and contemporary New Zealand existence, The Almighty Johnsons is witty with endearing characters, supernatural elements, and relatable family dynamics. This show explores themes of identity, destiny, and the complexities of sibling relationships, all with healthy doses of humor and adventure.
The series is known for its clever and imaginative blending of mythology with
contemporary New Zealand life
, resulting in a quirky and entertaining narrative. It offers a fresh take on the typical family drama, infusing it with humor and supernatural elements.
This show is a cult favorite, even though it only aired briefly. Fan protests launched immediately behind the announcement that the show would be canceled, with people from across the globe hoping that their campaigns and online petitions could save The Almighty Johnsons. Unfortunately, the show was not renewed for a fourth season, but there is still plenty to watch on Prime.
The Almighty Johnsons has received recognition, including a Finalist Certificate for Best Writing at the New York Festival's International Television and Film Awards in 2012.
Flight of the Conchords
This quirky show may be set in New York City, but it's Kiwi in heart and soul. Flight of the Conchords features New Zealand comedy duo Jermaine Clement and Bret McKenzie, who play struggling musicians trying to make it big in a notoriously tricky industry. Deadpan humor, witty banter, and hilarious original songs accompany the fabulous duo, who have a unique and irresistible charm.
Flight of the Conchords features an amazingly distinct style of comedy with clever wordplay, totally absurd situations, and memorable musical numbers. The duo's songs are a highlight of every episode, with catchy tunes covering everything from being a part-time model to "business time."
Flight of the Conchords received critical acclaim, including a Grammy Award for Best Comedy Album in 2008 and a number of Primetime Emmy nominations. With a cult following of fans who appreciate and understand its surreal humor and the tangible chemistry of its stars, Flight of the Conchords' popularity endures to this day. It might be nearly 20 years old and a mere two seasons long, but this New Zealand gem is a classic treasure of comedy and great TV.
Top of the Lake
Top of the Lake comes from writers Jane Campion and Gerard Lee. This show burst onto the scene
to critical acclaim in 2013
with its first miniseries and was followed by a second season in 2017. Set in the breathtaking landscapes of New Zealand, Top of the Lake follows Elisabeth Moss as Detective Robin Griffin, who must investigate a mysterious and disturbing case involving the disappearance of a pregnant 12-year-old girl.
Dark secrets, personal demons, and the gritty underbelly of a small community reveal themselves as Griffin delves deeper into the details of the case. Competing storytelling, atmospheric cinematography, and strong actor performances earned Top of the Lake well-deserved praise, including an Emmy Award for Outstanding Cinematography for a Miniseries or Movie in 2013. Elisabeth Moss also won a Golden Globe Award for Best Actress in a Miniseries or Television Film in 2014.
Conclusion
New Zealand's entertainment industry has indeed begun to occupy a special and interesting niche in TV. The country has proven its potential for fantastic writing, beautiful cinematography, talented acting, and compelling storytelling. Whether it's drama, comedy, or something in between, the New Zealand TV scene is winning big in viewers' living rooms and on international award stages.
All these shows deserve the acclaim and loyal followings they've amassed over time. Whether you tune into a crime mystery or a musical-fueled comedy romp, expect a lasting impression from any of these great Kiwi shows. Give them a shot, and you might just find a new niche to add to your favorite pastime!