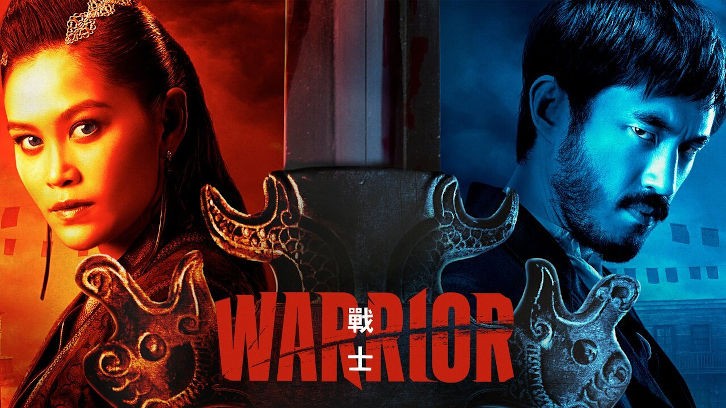 Cinemax has a strong history with its original drama programming, but its shows rarely reach the audience that they deserve. The plans to have at least one flagship show on the go at once started incredibly well with the near-immaculate Banshee. The Knick was also well-crafted, Outcast received good reviews, and so did Quarry. Then, in 2019, the showrunner and writer of Banshee returned with Warrior.

Again, being a Cinemax show, Warrior didn't reach enough viewers and, in 2020, appeared doomed amidst other company issues. Then, something quite amazing happened. HBO Max picked up the first two seasons, and they proved a big hit, reaching more viewers and captivating them with their superb hand-to-hand combat scenes. Now, a third season is on the way, but will it be the last?

Everything comes back to Bruce Lee



Bruce Lee was an incredibly influential figure in pop culture in his day. It can be argued that without him, we wouldn't even have one of our biggest stars of the last few decades, Jackie Chan. Not only did Lee popularise the genre of movies in the West that Chan would make his career on, and would eventually see turned into online casino real money slots like Fire Dragon, but Chan also began on set with Lee.

In both Fist of Fury and Enter the Dragon, Jackie Chan was one of the stuntmen opposite his star compatriot, which helped to set the stage for his own starring roles in kung fu and action flicks. Of course, Bruce Lee is also credited in each Warrior episode as it's his concept and treatment that led to the creation of the series. Then, there's the show's British lead, Andrew Koji, who studied and learned from Bruce Lee's on-screen works and personality.

Warrior Season 3 to reach a larger audience



By all accounts, Warrior received minimal viewership while on Cinemax initially, with rating reports drawn from The Nielsen Company suggesting that Season 2 didn't even break an average of one million viewers among the key 18-49 demographic. As noted, however, with a larger platform, Warrior started to receive the numbers that it deserved. Moving to HBO platforms on January 1, 2021, it could even be seen ranking ahead of global hits like Game of Thrones.

At this point, a third season was ordered, so showrunner Jonathan Tropper reassembled the writing team, teamed back up with Bruce Lee's daughter, Shannon Lee, and Justin Lin, and got to work. Season 3 will follow directly from the Chinatown race riots that bubbled over at the end, with more hard-hitting action promised in the teaser trailer. Importantly, with a much wider reaching platform to debut on, Warrior's numbers should be significantly better than the last two debuts.

If Warrior Season 3 lands well and hits greatly increased numbers on its Cinemax runs, it appears as though HBO will be happy to commission more. In an interview back in April 2021, the creators said that after the surprise renewal of the show, it was even made apparent that a fourth season is on the cards. After all, while it had to throw in a time jump due to matters outside of the production's control, Banshee enjoyed a strong four seasons.

With a new sense of momentum and the show's creators all still seeming to be very enthusiastic about the series, Warrior Season 3 should prove to be a new and deserved beginning rather than the concluding chapter.

---