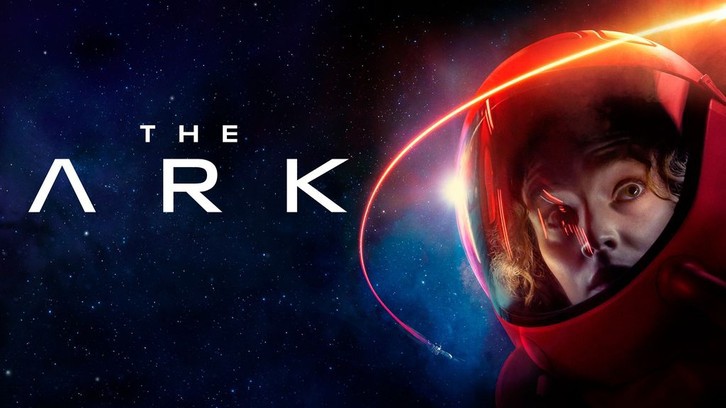 There were a few twists packed into these two episodes of The Ark, some surprising - William Trust's presence on the ship and the reveal of another Ark - and some less surprising - Baylor Trent being responsible for the murder.
I'd had suspicions about Trent for a while so it was nice to be right about something for a change - usually I'm way off base. It's a shame he had to die so soon especially with so many unanswered questions but the mystery has now been passed onto Lane who discovers Trust and his wife in cryo bays in a secret room.
He tells Cat about it in the next episode and she decides they should stay quiet about it though further investigation also reveals that there's a room full of animal DNA. I feel like this is something I should have seen coming. The ship is called the Ark after all. We already knew they were part of an expedition to go to another planet that's habitable to escape the problems on Earth that are making the planet unlivable so what's with all the secrecy around the animal DNA. I'd have thought it was a given that they would want reliable food sources on the new planet and to make it as much like Earth as possible.
The episodes are certainly starting to veer into more plot-heavy territory now outside of the endless domino effect of problems ravaging the ship. Of course, the fifth episode deals with a radiation leak that threatens the survival of everyone on board but it's tied in nicely to the overarching murder mystery, leaving it as less than a filler problem of the week and more of a convenient way to kill Trent off before he reveals any useful information about his secret mission.
It's helping to make way for more character reveals as well. Felix offers help to Dr. Kabir regarding her addiction which gives both characters a chance to shine in a different light to how we usually see them. Felix is more gentle instead of the serious law enforcer we've come to know and Kabir is finally allowed to crack under the pressure so hopefully things are looking up for her now.
The other big character reveal involves Brice who's becoming one of my favourite characters on the show. I hadn't been expecting a terminal illness that was slowly killing him but it brings his determination to be the one put in life-threatening situations to save the ship clearer. He knows there's a time limit on his life even though he doesn't know when it's up so he views his life as more expendable. Losing Brice would be a blow to the ship so hopefully they'll find some kind of medical cure out on their journey, if not from the other Ark out in space then from the hypothesised alien presence that supposedly attacked them.
What did you think of the episodes? Sound off in the comments below!