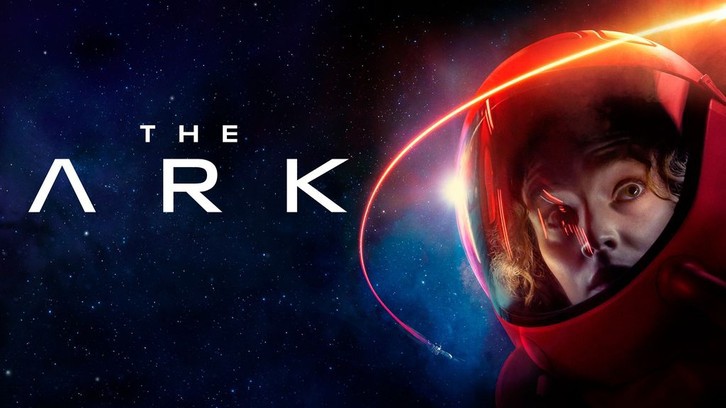 The plot starts to thicken during the course of these two episodes of The Ark that saw some monumental catastrophes such as toxic water and a near collision with a comet plague the crew. It's always impressive how everyone comes together to survive, despite personal differences and conflicts - looking at you, Lane.
It was a pleasant change of pace to see him bond with Garnet a little but the reveal of the video clip and the subsequent classified information he isn't privy to sends them right back to square one. I do like the dynamic between the three lieutenants who are all definitely beginning to feel the strain even with the added support of characters like Eva and Felix who have their own problems.
There's a lot of good character work interspersed within the tense action of trying to survive hour to hour. We learn Garnet is a clone and part of a secret government experiment and that her sister died. Brice meanwhile is mysteriously desperate to avoid a medical check-up which isn't hard considering the day-to-day chaos of the ship but whatever he's hiding will come out soon whether it's in a moment of weakness or as part of Felix's scrupulous murder investigation. His pure terror at the hallucination of Kabir trying to do the medical check-up was one of the more visceral moments of the fourth episode.
The wonder kids, Angus and Alicia are also starting to get less annoying - neither of them annoyed me once in these episodes and Cat continues her slow journey of becoming a more sympathetic character as we get some neat little world building about UV storms on Earth.
One character I hope we start to learn more about is Lane. Everyone else is getting more depth and complexity to their motivations and personality but Lane seems pretty stuck on his distrust of Garnet. He seems to care about protecting the crew and their well-being and he and Garnet seem to be a classic duo of one being led by the heart and one led by the brain. I'm hoping future developments will allow him to trust Garnet fully to create more cohesive leadership where Brice doesn't have to constantly mediate.
The fourth episode ends with Angus ominously suggesting that there may be an alien threat out there whose weapon damaged the ship. I'm not too keen on the idea of aliens being introduced as the claustrophobic fight for survival on the Ark felt like a fresh and introspective take on the sci-fi genre to me and an alien threat might take the focus away from that. One good thing that may come out of having an external enemy though is it might force Lane to trust and work with Garnet rather than against her.
There are a few mysteries left unanswered in the two episodes though, namely Lane's knowledge of where the murder weapon was found and whatever conspiracy mission Baylor's on, concerning Susan Ingram and finding like-minded people. It feels like a pretty hefty plot thread to be introducing on top of murders, alien threats and the battle for survival but it does widen the suspect pool for the murder and I've been pretty suspicious of Baylor ever since he hid those oxygen tanks back in the first episode.
What did you think of these episodes? Sound off in the comments below!