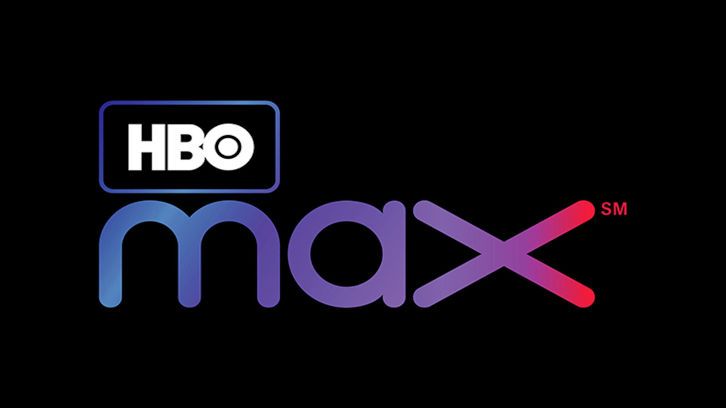 Stream new seasons of SUCCESSION and PERRY MASON, series premiere of RAIN DOGS, Academy Award® nominated documentary ALL THE BEAUTY AND THE BLOODSHED, and a new comedy special from Marlon Wayans
THE LAST OF US season one finale debuts Sunday, March 12th
​​HBO Max announces programming coming to the platform this March including the season 4 premiere of SUCCESSION (3/26), where the sale of media conglomerate Waystar Royco to tech visionary Lukas Matsson moves ever closer. The prospect of this seismic sale provokes existential angst and familial division among the Roys as they anticipate what their lives will look like once the deal is complete. A power struggle ensues as the family weighs up a future where their cultural and political weight is severely curtailed.
Months after the Dodson case has come to an end, the scion of a powerful oil family is brutally murdered. PERRY MASON (3/6) follows Perry (Matthew Rhys), Della (Juliet Rylance), and Paul (Chris Chalk) as they find themselves at the center of a case that will uncover far reaching conspiracies and force them to reckon with what it truly means to be guilty.
From the brilliant new voice of Cash Carraway, RAIN DOGS (3/6) is an unconventional love story between a working class single mom, her 10-year-old daughter, and a privileged gay man. The dark comedy stars Daisy May Cooper, Jack Farthing, Ronke Adekoluejo, Adrian Edmondson and Fleur Tashjian in her debut role, as a dysfunctional family on the fringes of society attempting to go straight in a crooked world.
ALL THE BEAUTY AND THE BLOODSHED (3/19) is an epic, emotional, and interconnected story about internationally renowned artist and activist Nan Goldin told through her slideshows, intimate interviews, groundbreaking photography, archival family snapshots and rare footage of her personal fight to hold the Sackler family accountable for the opioid overdose crisis. The Academy Award®, DGA, and BAFTA-nominated documentary originally debuted at the 2022 Venice International Film Festival, where it was awarded the Golden Lion.
MARLON WAYANS: GOD LOVES ME (3/2), the latest special from comedian Marlon Wayans, delivers a hilarious hour-long performance, unleashing his spot-on impressions and fearless physical comedy to address one of the most infamous recent events in pop culture – "the slap" that took place at the 94th Academy Awards® ceremony. A daring tour-de-force, this special is a hysterical yet thoughtful exploration of friendship, family, mistakes, and redemption.
MARIACHIS (3/2) follows Rosendo Cuevas' life changes when he begins to show symptoms of Alzheimer's. To help him, his family revives Rosendo's musical past and creates a mariachi group, but betrayals and ghosts return and as the group's popularity grows, more secrets come to light.
ONLY YOU: THE ANIMATED SHORTS COLLECTION (3/23): As part of the HBO Max x Warner Bros. Discovery Access Animated Shorts Program, a diverse group of underrepresented artists bring their personal tales to life with eight original adult animated shorts. From a high-stakes Wall Ball tournament in Coney Island, to a redemptive odyssey through the Pacific Northwest, to a psychological showdown with a health-conscious vampire, these stories cross multiple genres, including horror, comedy, and fantasy. A visually exhilarating and emotion-fueled journey, these shorts welcome us into the hearts, minds, and communities of the next generation of storytellers.
TITLES COMING TO HBO MAX IN MARCH:
March 1:
A Dangerous Method, 2011
Night at the Museum: Secret of the Tomb, 2014 (HBO)
Basic, 2003 (HBO)
Beatriz at Dinner, 2017 (HBO)
Best of Enemies, 2015 (HBO)
Bloodsport, 1988 (HBO)
Breathe, 2017 (HBO)
Cobra, 1986 (HBO)
Creed, 2015
Creed II, 2018
Finding Forrester, 2000 (HBO)
Ghost Ship, 2002 (HBO)
The Expendables, 2010
House at the End of the Street, 2012 (HBO)
I Am Love, 2009 (HBO)
I Love You, Man, 2009 (HBO)
Iris, 2014 (HBO)
Lemon, 2017 (HBO)
Long Shot, 2019 (HBO)
Lucy, 2014 (HBO)
Make Your Move, 2013 (HBO)
Milk, 2008 (HBO)
My Bloody Valentine, 1981 (HBO)
Next Day Air, 2009 (HBO)
Outrage, 2009 (HBO)
Results, 2015 (HBO)
Rocknrolla, 2008 (HBO)
Selena, 1997
School Life, 2016 (HBO)
Sinister, 2012
Spawn 1997
Speed Racer, 2008 (HBO)
Tangerine, 2015 (HBO)
The Accused, 1988 (HBO)
The Big Hit, 1998 (HBO)
The Blue Lagoon, 1980
The Brothers Bloom, 2008 (HBO)
The Circle, 2017 (HBO)
The Expendables 2, 2012
The Expendables 3, 2014
The Jacket, 2005 (HBO)
The Kid, 2019 (HBO)
The Wife, 2018
Trespass Against Us, 2016 (HBO)
This is the End, 2013
Un Gallo Con Muchos Huevos ("A Brave Little Rooster"), 2015 (HBO)
Vampire in Brooklyn, 1995 (HBO)
White God, 2014 (HBO)
Whitey: United States of America v. James J. Bulger, 2014 (HBO)
You Got Served, 2004
March 2:
Marlon Wayans: God Loves Me, Max Original Premiere
Mariachis, Max Original Season 1 Premiere
March 6:
Perry Mason, Season 2 Premiere (HBO)
Rain Dogs, Season Premiere (HBO)
March 8:
Mortal Kombat, 2021
March 12:
The Last of Us, Season Finale Premiere (HBO)
March 17:
Beach Cottage Chronicles, Season 2
March 19:
All the Beauty and the Bloodshed, Documentary Premiere (HBO)
March 23:
Only You: The Animated Shorts Collections, 2023
March 26:
Succession, Season 4 Premiere (HBO)
March 29:
Those Who Wish Me Dead
TITLES LEAVING HBO MAX IN MARCH:
March 1:
Space Jam: A New Legacy, 2021 (HBO)
March 7:
Just a Boy from Tupelo: Bringing Elvis to the Big Screen, 2023
March 8:
Cries From Syria, 2017 (HBO)
March 14:
Arthur Miller: Writer, 2018 (HBO)
Ron's Gone Wrong, 2021
March 22:
The Suicide Squad, 2021 (HBO)
March 27:
Mandrake Telefilm Part 1, 2013 (HBO)
Mandrake Telefilm Part 2, 2013 (HBO)
March 30:
Armed and Dangerous, 1986
Hitman's Wife Bodyguard, 2021 (HBO)
March 31:
3:10 To Yuma, 2007 (HBO)
10, 1979
The Adventures of Elmo in Grouchland, 1999
A Happening Of Monumental Proportions, 2022 (HBO)
Aeon Flux, 2006 (HBO)
American Hustle, 2013
Annabelle, 2014 (HBO)
Around the World In 80 Days, 1956
The Assassination of Jesse James by the Coward Robert Ford, 2007
Bad News Bears, 2005 (HBO)
Balls Out: Gary the Tennis Coach, 2009
Beach Rats, 2017 (HBO)
Beerfest, 2006
Before Sunrise, 1995
Before Sunset, 2004
The Best of Blaxploitation, 2023
The Big Chill, 1983
The Big Sleep, 1946
Black Hawk Down, 2001 (HBO)
Black Nativity, 2013 Director's Cut (HBO)
Blackthorn, 2011 (HBO)
Body Heat, 1981
Border, 2018 (HBO)
The Boy Who Could Fly, 1989
Camelot, 1967
The Campaign, 2012
Cannery Row, 1982
Chappelle's Show, Seasons 1-2
Charlie St. Cloud, 2010 (HBO)
Cheech & Chong's Nice Dreams, 1981 (HBO)
Cheech & Chong's Things Are Tough All Over, 1982 (HBO)
Colossal, 2017 (HBO)
Coneheads, 1993 (HBO)
Cheyenne Autumn, 1964
Children of the Damned, 1964
City Slickers, 1991
City Slickers II: The Legend of Curly's Gold, 1994
Cleopatra Jones, 1973
Cleopatra Jones and the Casino of Gold, 1975
Colossal, 2016
Contagion, 2011
Dances With Wolves, 1990 Extended Version (HBO)
Dating Amber, 2020
Deep Impact, 1998 (HBO)
The Dirty Dozen, 1967
Dogfight, 1991
Down Terrace, 2022 (HBO)
Elvis on Tour, 1972
Elvis: That's the Way it is, 1970
Ender's Game, 2013 (HBO)
Escape Plan, 2013 (HBO)
Excess Baggage, 1997 (HBO)
The Eyes of Tammy Faye, 2021
Fair Game, 2010 (HBO)
Five Easy Pieces, 1970
Flipped, 2010
Four Weddings and A Funeral, 1994 (HBO)
Frank, 2014 (HBO)
Free Willy 2: The Adventure Home, 1995
Furry Vengeance, 2010 (HBO)
Ghostbusters, 1984
Ghostbusters II, 1989
Girlfriends, 1978
Gold Diggers of 1933, 1933
Grand Piano, 2013 (HBO)
Grumpier Old Men, 1995
Grumpy Old Men, 1993
A Guy Named Joe, 1943
Hall Pass, 2011
Happy Endings, 2011
Hooper, 1978
Hoosiers, 1986 (HBO)
House of Wax, 2005
House on Haunted Hill, 1999
House Party: Tonight's the Night, 2013
Hugo, 2011 (HBO)
The Hunger, 1983
Innerspace, 1987
Into the Storm, 2014 (HBO)
Iron Eagle, 1986
Iron Eagle II, 1988
It Happened at the World's Fair, 1963
Jailhouse Rock, 1957
Joe Versus the Volcano, 1990 (HBO)
Jumper, 2008 (HBO)
Jumping the Broom, 2011
Kick-Ass, 2010 (HBO)
Killer Elite, 2011 (HBO)
Larry Crowne, 2011 (HBO)
The Last Detail, 1973
The Last Dragon, 1985
Les Misérables, 1998
Lions for Lambs, 2007 (HBO)
Live By Night, 2016
Logan's Run, 1976
Lolita, 1962
Love & Basketball, 2000
Love Don't Cost a Thing, 2003
Love in the Afternoon, 1957
Malibu's Most Wanted, 2003
A Man Apart, 2003
The Man Who Would Be King, 1975
Matilda, 1996
Meet the Spartans, 2008 Extended Version (HBO)
Michael, 1996
Mickey Blue Eyes, 1999 (HBO)
Midnight in the Garden of Good and Evil, 1997
Moon, 2009 (HBO)
Moscow on the Hudson, 1984
My Cousin Vinny, 1992 (HBO)
Mystic River, 2003
National Lampoon's European Vacation, 1985
New Jack City, 1991
No Place on Earth, 2013 (HBO)
Nobody, 2021 (HBO)
On the Waterfront, 1954
Only Lovers Left Alive, 2014 (HBO)
Popstar: Never Stop Never Stopping, 2016 (HBO)
Pride and Prejudice, 1940
Profile, 2021 (HBO)
Prom Night, 2008
Promised Land, 2012 (HBO)
Rain Man, 1988 (HBO)
Red 2, 2013 (HBO)
Red Dust, 1932
Robin hOOD, 2018 (HBO)
Romance on the High Seas, 1948
Rosewood, 1997
Sesame Street Presents Follow That Bird, 1985
Set it Off, 1996
Sex and the City (Movie), 2008
Shaft in Africa, 1973
Shaft's Big Score!, 1972
She's All That, 1999 (HBO)
Showdown in Little Tokyo, 1991
Showtime, 2002
Sideways, 2004 (HBO)
The Sisterhood of the Traveling Pants, 2005
South Central, 1992
Spawn, 1997
Super Fly, 1972
Surf's Up 2: WaveMania, 2017
Tea for Two, 1950
The Bad News Bears, 1976 (HBO)
The Bad News Bears in Breaking Training, 1977 (HBO)
The Break-Up, 2006 (HBO)
The Freshman, 1990 (HBO)
The Heartbreak Kid, 2007 (HBO)
The Incredible Hulk, 2008 (HBO)
The Last Airbender, 2010 (HBO)
The Lincoln Lawyer, 2011 (HBO)
The Perfect Host, 2011 (HBO)
The Secret Life of Bees, 2008 Director's Cut (HBO)
The Secret Life of Walter Mitty, 2013 (HBO)
The Thin Man, 1934
The Thirteenth Floor, 1999
The Toy, 1982
The Truth About Cats and Dogs, 1996 (HBO)
The Two Faces of January, 2014 (HBO)
Tim and Eric's Billion Dollar Movie, 2012 (HBO)
To the Wonder, 2013 (HBO)
Twisted, 2004 (HBO)
Upside of Anger, 2005
Vegas Vacation, 1997
Veronica Mars, 2014
Vice Versa, 1988
Village of the Damned, 1960
Viva Las Vegas, 1964
Waist Deep, 2006 (HBO)
Waiting for Guffman, 1997
Waking Life, 2001 (HBO)
Wattstax, 1973
The Way Back, 2020
Woman of the Year, 1942
What to Expect When You're Expecting, 2012 (HBO)
---