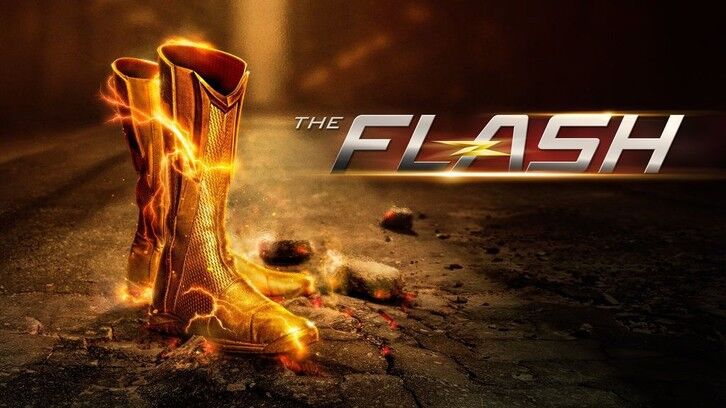 "Hear No Evil" was a pretty forgettable episode compared to the highs of the Season 9 opener. Aside from a few interesting and cute things, this episode was a dud. Here's my take.
Barry and Iris
For the second episode in a row, Barry and Iris work together and find a solution. They went through the research from Caitlin's dad to figure out how to help or should I say not to help the new Snow sister. (Did she simply choose the name Khione, because I....)
They are super cute in the club scene at the end. It's been a long time since Barry let his dork flag fly, and it was on full display. Iris just laughing and watching him enjoy himself felt good. WestAllen are so deserving of fun and happy times together after all that they've had looming over their lives since the start of the show.
Team Flash -Which Now Includes Mark
Suprisingly none of Team Flash really got on my nerves. They weren't taking the lead or talking out of pocket to their team leader so I'm sure that helped. Each member calmly shared their views about the Snow situation then they turned the final vote over to Barry as they should have.
The fact that Mark was hell bent on bringing Frost back at all costs was about to annoy me, but after listening to him talk with Barry, I remembered how many times Barry did the same things for his mom and for Iris. Having them talk that out was a good way to make me have some sort of sympathy for Mark because I was not getting there just listening to him. His relationship with Frost wasn't something I felt they earned. It happened too fast and it just didn't feel real. Thanks Barry!
The Rogues
The set up of the Rougues working with the Red Death is intriguing. What are they doing and why are always good questions to be asking of characters. I'm ready to dig in to see what the evil plan is.
I enjoyed seeing Hartley come back to Central City. Some of the best shots of the show were the rain scenes and him flying off with his gauntlets. Him still having key to the lab had to be a joke!
Other Things I Was Thinking
-WHY HAVE YA'LL BEEN HORDING THE BLOOPER REEL? It was a nice touch.
-This episode is mighty boring.
- Is Allegra and Chester actually going to happen?
-Joe was about to tear that dance floor up!
Overall, this episode was forgettable. Aside from a few things here and there, I can't even force myself to have an opinion about it. Let's hope the 3rd episode is the charm. How did you feel about "Hear No Evil"? Let me know in the comments or on Twitter @_NaomiAnna.
You can catch The Flash at 7PM Central on Wednesdays on the CW. As always, thanks for reading!