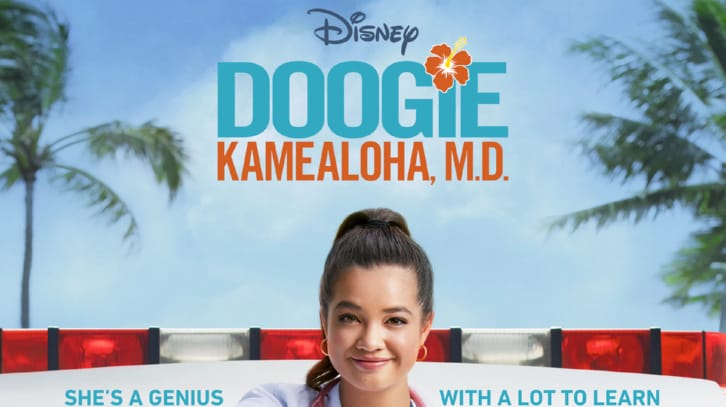 Known Episode Titles and Synopsis
Here are some Episode Titles and Synopsis
2.02 - Mythological Creatures - 2023-03-31
Now that Lahela's boyfriend Walter is back from his surf tour, Lahela worries she doesn't fit in with his new surfer crowd; to prove how fun she is, Lahela decides to host a party.
2.03 - Message From the Chief - 2023-03-31
Lahela finishes a routine checkup with a patient at the hospital before leaving with her family and Steph for a staycation at Aulani; when Lahela's patient is readmitted with unusual symptoms, Lahela can't keep her mind off the case.
2.04 - Black Cloud, White Cloud - 2023-03-31
Lahela couldn't be more excited to captain her first overnight shift at the hospital; when her co-workers tell her she's a "black cloud," Lahela is even more determined to have nothing go wrong; Kai can't decide how to ask Steph to the Jellyfish Jam.
2.05 - Dance Dance Evolution - 2023-03-31
Lahela encourages Nico to attend the dance thinking it will cheer him up; when Walter and Lahela check in about the dance, Lahela learns it might be hard to get a picture together; Kai hopes to win Steph's heart by entering the dance competition.
2.06 - Post-Kiss Bliss - 2023-03-31
It's hard to feel normal as a teenage doctor or as a teenage cancer patient, but that's what Lahela and Nico try to do for one day; Steph gets more Kai than she bargained for after Brian Patrick helps them "hard launch" their relationship.
---
This season, Lahela's life is full of decisions – Walter, Nico and choosing her medical specialty. In the end, who or what will she choose? Luckily, she has her family, coworkers and best friend to support her along the way.
Season 2 of #DoogieKamealohaMD is streaming March 31 on #DisneyPlus!
---
---
---