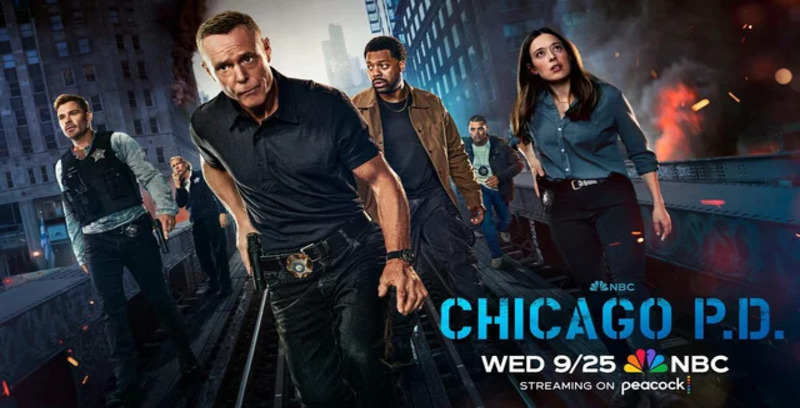 Chicago PD celebrated 200 episodes this week, and while it wasn't the milestone episode some were hoping for, it was a big one for Kim Burgess with the hour focusing on her and dealing with the past.
Let's be real, two hundred episodes of a television show is nothing to sneeze at and it deserves to be celebrated. While a lot of people have shown their disdain online for the choice to make the 200th episode a character centric one, myself included, it was a good episode with a good story and I've gotta give credit where it's due because everyone really delivered on this one.
Kim Burgess has been through it all when it comes to trauma on this show. She's been kidnapped, shot, come close to death one too many times, and has seen just about every dark thing you can imagine. And what do the writers do with her in this milestone episode? They traumatize her some more of course and force her to deal with the past, but as tough as it is to watch, they do it in a very real way even if it is long overdue.
The episode opens with what appears to be a normal night at home for Kim, Adam, and Makayla, but within moments, Kim is catapulted to the past and suffers a panic attack. It knocks her down, literally as she falls to the floor, unable to breathe or focus, terrified and so certain it was a gunshot she heard, and her and her family are in danger. Adam is by her side, trying his best to comfort her, talk her down and assure her it wasn't gun shots, but a car backfiring and that they're all safe, but it's not a fact Kim is easily able to believe.
We've seen smaller moments like this with Kim scattered throughout the previous thirteen episodes of the season — flashbacks and shaking hands, staring off into the distance, or reaching for her gun to make sure it's still holstered at her side — Easter Eggs of what to expect when it all finally reached the surface and boiled over.
PTSD is no joke, but it is spotlighted in this episode in a refreshing way given how dark this show can be most times and I enjoyed how they leaned into it. They didn't stigmatize or wave it off, but instead, they acknowledged how very real of an issue it is. They showed the nitty gritty of what trauma does to a person, how the traumatic act itself isn't the only thing to recover from. It's the aftermath that can be just as crippling, if not worse. There are very real fears and triggers that result from those experiences, and they were portrayed so wonderfully in this episode that you can't help but feel for Kim and all that she's been through, and it makes you root for her recovery that much more as she grapples with everything.
She's trapped in this episode much as the title suggests, both in her own head and literally by the end of the hour. The case comes to a close and she races to save a little boy who's been abused, and ultimately finds him at the bottom of a well in the woods. She goes in after him and the offender traps them, leading Kim to have another panic attack.
The scene is another heartstopper that strongly parallels the season eight finale when Kim nearly died. I always enjoy seeing those parallel moments, but the ones in this hour, as cinematically beautiful as they might have been, cut deep and they hurt. They brought us right back to that junkyard where we saw Kim fighting, not only for her life, but fighting to return home to her daughter, too.
Kim lying beside the victim on the train, staring up at the roof of the car while wearing the same shirt with the same camera pan on her face as we saw in that junkyard warehouse.
Her whispered "get him out" when she's trapped in the well with Lucas just like when she whispered "don't die" to herself before breaking the car window.
Or how she pulled off her belt and tied it around the well ladder for Lucas to hold onto, her instincts and quick thinking coming in clutch the same way she pulled off Kent Darby's belt for a makeshift tourniquet after she'd been shot.
These moments, where viewers are transported back in time to a place where their favorite characters have been, are a big part of what makes television and storytelling so fun for fans, as painful as they may be sometimes. Those moments are the same reason why we keep watching though, aren't they? We fall in love with characters and their stories, their triumphs, and flaws and even their pain. We cheer for them when they're at their best and root for them at their worst.
It was a big thing I took away from this episode. I've never been quiet about who my favorite characters are on this show, and even though I don't believe the 200th episode should have been a character centric one, I do think this was an incredible hour of television and deserves to be recognized for that.
Kim's trauma has continuously been brushed under the rug, and at times, used as a crutch to further other storylines and promote others' healing instead of her own. It was a relief to see it finally brought to light and given the attention it so sorely deserves nearly two seasons later.
Kim has her demons, and she will continue to face them as she goes to therapy and works through things to free herself from the past. But the way she recognizes it is a real issue now, that it is something she can no longer avoid, that her trauma and the way she responds to it isn't something she can control without help is a beautiful full circle moment in this episode.
How she continues to fight to be better for herself — to be better for her daughter and for her relationship with Adam and for the job itself — makes her a character you can't help cheering on. She deserves recognition for what she's been through, and even more importantly, she deserves the closure that was stolen from her, and hopefully as the season goes on, we'll finally see her get that.
What did you think of the episode? Share your thoughts in the comments below.
Chicago PD airs Wednesdays on NBC.