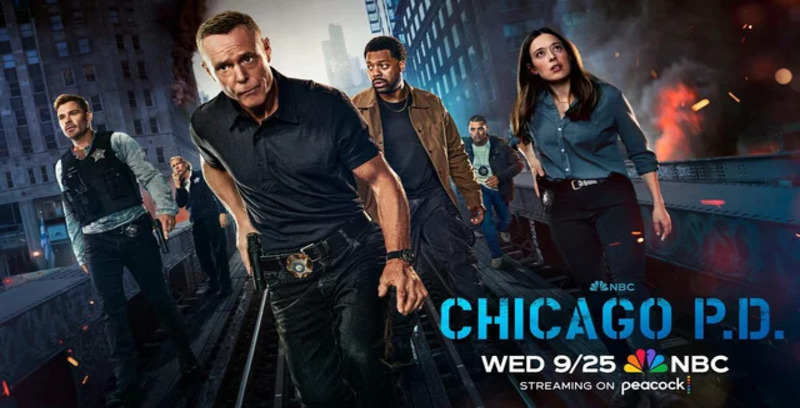 Chicago PD's "The Ghost in You" tried to make Hank Voight out to be some kind of savior when he's anything but.
We've seen him go off the deep end one too many times, and while that didn't happen in this episode, we were reminded of the times he has with a painful nod to Alvin Olinksy in the opening scene. It was intentional, hoping it would tug on the heartstrings of viewers and make us feel something for Voight, but all it made me feel was resentment for the guy all over again. Because if it weren't for him and his past actions, Alvin would still be alive, and his death wouldn't be thrown in our faces as some sort of leverage tactic. The character shouldn't be taken advantage of like that, and it is a loss in the PD universe that I'm not sure I'll ever get over.
This episode isn't about Alvin though, it's not even really about Voight either. It's about choices. The choices we make when our backs are against the wall, when we're desperate or lonely, the kind of choices that remind us we're all just regular people who are trying our best and sometimes we fall short.
ASA Nina Chapman is one of those people. She's just a regular person trying to do her best with what is thrown at her. She made a choice and fell into bed with her informant, going against a professional code of ethics that put her case in jeopardy and nearly lost her, her career in the process.
And riding in on the white horse to save the day is Hank Voight. He gets Chapman out of a messy situation, surprisingly by the book, and helps give her some semblance of closure to years worth of guilt.
That last scene had me feeling a certain type of way though. Chapman had it right when she said Voight was dirty and cruel, but decent? I don't think I'll ever agree with that one.
I get the whole spiel that just because someone does bad things, that doesn't make them a bad person, but that's not entirely true when it comes to Voight. His reputation has been built around being bad and being dirty and not taking no for an answer. He does things his way whether right or wrong as long as the result is in his favor, and it's hard to root for a character like that who has such an ugly sense of morality and prides himself on it the way he does.
It all circles back to the choices people make though, to the kind of person you want to be and the kind of person you are, and though it's a good message, it's not a good one for Hank Voight. I can't really feel anything other than disgust for the guy who has done as much wrong as he has over the last ten seasons.
A few things worth mentioning:
- Hank Voight is the last person who should be demanding the truth.
- Why the heck aren't Kevin, Kim, or Adam detectives yet? Is that ever gonna happen or is it just gonna continue to be a thing that is teased over and over, season after season? Jeesh.
- I really enjoy Torres undercover, and I also find myself enjoying him paired up with Ruzek. It's a duo that just makes sense.
- I need more of Hailey in a beanie.
- I always love some Burgwater.
- I think I've made my stance pretty clear, but just to reiterate...Hank Voight is not, nor will he ever be, a decent man.
What did you think of the last episode? Leave a comment below.
Chicago PD airs Wednesdays on NBC.