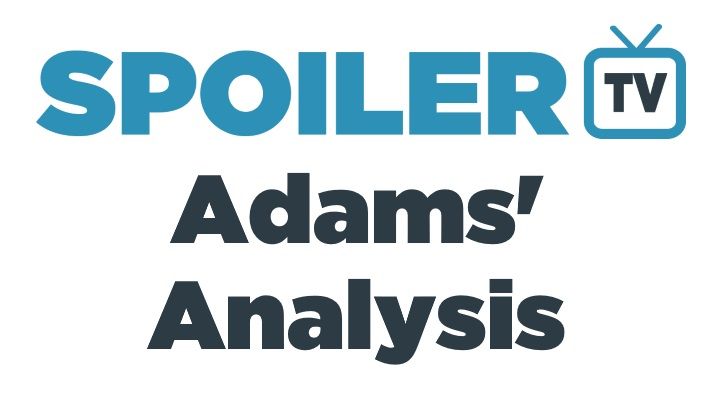 Do you live in a Netflix household? Chances are that, even if you intend to say yes, the answer is officially no.

By the company's definition, a Netflix account is meant to be shared in one household, meaning people who live in the same location with the account owner. So: live-at-home teen yes; out-of-state student no. Of its 223.1m subscribers, Netflix estimate that 100 million households share passwords wider than their own four walls – a staggering 44.8%. If you're part of that number, Netflix want you to know it's you.

This is interesting data to consider in light of confirmation that Netflix are ploughing full steam ahead on plans to crack down on password sharing. It's going to affect a lot of users, and the outcry on social media has been near-on universally opposed to the move. Many have claimed the service will lose customers, including themselves.

Before we assess the decision, let's run through the actual functionality. First, some key top-line info. Very simply, if you pay the Netflix bill, anyone who doesn't live in your house needs their own account. The most common scenario here will probably be those who have moved out of their parents' home, temporarily or permanently, and use mom and dad's login. Cough up, kid.

Let's allay any overcharging fears: Netflix says it will not automatically charge you for sharing an account with someone external. Great. Instead, it'll put up a wall – namely, a verification wall – when the external user tries to log in. You'll have to request a verification code from the bill payer. It's four digits – so the same number as still-running original dramas to reach four seasons. The wall is less concrete than paper, but it's a wall nonetheless. "Verification may be required periodically," Netflix says. Hope your parents have a tidy email inbox. Although let's not forget it currently doesn't have two-factor authentication in place. Good luck, folks!

Netflix doesn't care what you did last summer, but it does want to know where you live. Specifically, it wants to know your home IP address. This is generally referred to as your primary location. With this, it'll identify when you're watching from your sofa, bed, toilet. More importantly, it'll identify when you aren't. The main concern then becomes when you, the account owner, legitimately wants to watch away from home – on the train to work, at a hotel on holiday.

Well, there's a simple solution. As long as you've watched something on the app or website from your primary location from the device you want to use, you'll be fine. And occasionally you might hit the paper wall, meaning a verification code.

Here's where the problem comes in. If you're in the United States, or the United Kingdom – or pretty much any territory in the world – then the Netflix Help page explaining how to set your primary location isn't available in your country. Sorry. If you find a country in which this is available – such as Chile, Costa Rica or Peru, three territories where Netflix are testing the features – then you'll see the guide to setting your primary location through your TV. And the ability to change this location covers people who move house.

"Ah," I hear you say. "I don't watch Netflix through my TV."

"If you don't watch Netflix on a TV or don't have one, you do not need to set a primary location for your account," says Netflix.

Eh?

It is here that we begin to realise the problems Netflix will have. As it currently stands, the single-most important setting to let users into their own account is restricted to just a single device type. Perhaps the "Watch anywhere" slogan listed on the sign up page should be reported to the FTC for false advertising. What's more baffling is that, if you're traveling, Netflix says temporary verification codes will be limited. Solutions? Update your primary location, add an Extra Member (more on this later), or – and this is my personal favourite – create a new account if you're not part of the account owner's household.

Putting aside the mind-numbing stupidity of not being a part of your own household by being away from it, there seems to be nothing to stop you from changing your primary location as many times as you want – as long as you can find a TV on which to do it, and assuming you had one in the first place.

In short: this is a mess. It's a total mess for Netflix and a total mess for paying customers who will find themselves tangled in a web of emails and codes and blocked pages and error messages. No person in human history has ever paid for a service – at a hefty price, too – and been happy to then jump through several hoops just to use that service. The point at which you make a service desperately complicated for people to use is the point at which they will stop using it.

This is a company with a revenue of $31.6 billion. Let's not pretend for a second that it is comprised of foolish people acting on whims or strange dreams. But let's also consider a few things. First, the potential drop in subscribers. Will that many leave? Thousands on Twitter might say they'll cancel, and maybe they will. But how does that translate to the other 223 million? There's absolutely no way to know. Netflix clearly hopes that, where four users share one login, it'll quadruple its income. And maybe it will. Or maybe, like a bar in the late hours, approaching closing time, a one-in-one-out policy will take shape.

Here's another problem that media coverage has overlooked: the subscription plans themselves. In the US, there's a $10 difference between Basic and Premium. With Premium, you can watch on four devices at a time (vs. one with Basic), download on six devices at a time (vs. one with Basic) and watch in Ultra HD (vs. HD with Basic).

As a user, the logic for wanting the first two benefits is obvious: multiple people on the login, no real restriction on viewing. Imagine Netflix and Chill denied by "Your Netflix account is in use on too many devices." The only chill will be the cold shoulder: try Get Up and Go Home. Quality-wise, unless you've got a 4K TV and the right firmware or hardware (if connecting from, say, a PlayStation 5, you'll need the right type of HDMI), or a 4K computer monitor and use Safari or Microsoft Edge and therefore hate yourself, then you won't get Ultra HD anyway.

So, if you don't have the capability to run Ultra HD, and if you're now denied the benefits of multi-screening, why bother paying for Premium? Some quick maths, and for this we'll be assuming those sharing accounts do not create their own: if a million US Premium subscribers switch to Basic, Netflix lose $120 million in a year. That's only about 1.5% of their US subscribers. Ouch.

Let's not deprive Netflix of any credit. If a significant portion of its viewership aren't actually paying for the service, that is clearly a problem. But the more likely outcome of this attempt to recoup those losses is that more and more users will be pushed away – and once they go, you better believe they won't come back.

As mentioned earlier, one of Netflix's recommendations for the people of Costa Rica et al is to add an Extra Member. No false advertising here: Costa Rica residents on Standard or Premium plans can add sub-accounts for up to two people they don't live with for $2.99. It's cheaper than a Basic plan and provides a Netflix-sanctioned-and-profiting method of the thing everyone's doing already. This is the actual solution. Will people balk at paying more for their same friends and family to continue watching? Sure. But a hell of a lot more would do it than will be part of the circus act that is this attempt to stop password sharing.

Netflix does intend to roll this out wider than the three testing countries by the end of March, but given it accidentally launched the guidelines outlined to countries where the functionalities don't exist, it's hard to have confidence in its success. Ah. Whoopsie.

Quite how Netflix will look back upon 2023, provided they don't make a last-second U-turn on these changes, is anybody's guess. Still, if it goes wrong, at least there aren't a dozen other streaming services clamouring for public attention. Right?